Four Methods for Gathering Information on Projects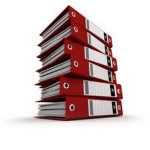 Project information management is a series of activities for gathering, analyzing, tracking and utilizing data on projects. These activities are also called steps that are consistently taken to provide project participants and stakeholders with all necessary information on their project. In this article, let's talk about Information Gathering. The article briefly describes the four methods of gathering and managing project data.
When managing project information, managers need to do almost an interruptible task of gathering and distributing information on the activities and processes. This task turns around collecting project data that describes status, assignments and performance.
Actually these are the key information on any project. When you know current status of assignments and current level of team performance, you can make efficient decisions and solve ongoing problems. Besides, effective information gathering paves the way for further steps of project data management.
4 Methods
There are four key methods for efficiently gathering information on projects. Following these methods will help keep your project updated.
1. Team Meetings
The first and foremost method for gathering and managing project information refers to organizing team meetings. By conducting consistent weekly internal meetings with your project team, you are likely to not only share current project status with the team and keep them aware of the short-term changes in schedules and project budget, but also to receive up-to-date progress information on individual assignments of each team member.
Following this method of project information management, you should conduct a team meeting 2 days before holding a formal customer meeting. Why? Because during the team meeting all team members will gain necessary information on project and will be aware of current project status.
2. Customer Meetings
By conducting weekly formal status meetings with the customer, you can provide the customer with necessary information as well as receive useful project information from the customer. At the end of such meetings, a project information document is to be produced to record disseminated and gathered data as well as to update the status report and review all the changes accepted for verification.
3. Templates
Among a variety of the most reliable methods for project information management and gathering, providing your project's participants with fill-in-the-blank templates and samples is the simplest one. The method assumes that all you need is, properly design templates and forms and then share these documents among your team members.
Your templates should contain descriptions of standard procedures and steps to be taken to ensure proper project execution and timely delivery. Once your project information documents are created and shared, the team can proceed with doing assignments and tasks. Templates also help build a collaborative project environment because team members can utilize the same tools for performing their tasks and achieving shared goals.
4. Special Discussions
Sometimes keeping records on projects is insufficient for effective project management. Special discussions in the form of interviewing and face-to-face meetings allow making your project more sustainable. Special discussions within the information management process will help you build effective communications between project participants.
Even remote team members in outsourced projects can receive information without any delays and distortion through using face-to-face meetings and interviews provided by remote communication software tools.
Summary
Effective project information management is vital for successful project communications and team management. The four methods of information gathering allow you to make your project more sustainable through collecting and disseminating necessary information to the team, executives and stakeholders.