8 Best Practices for Data Backup and Recovery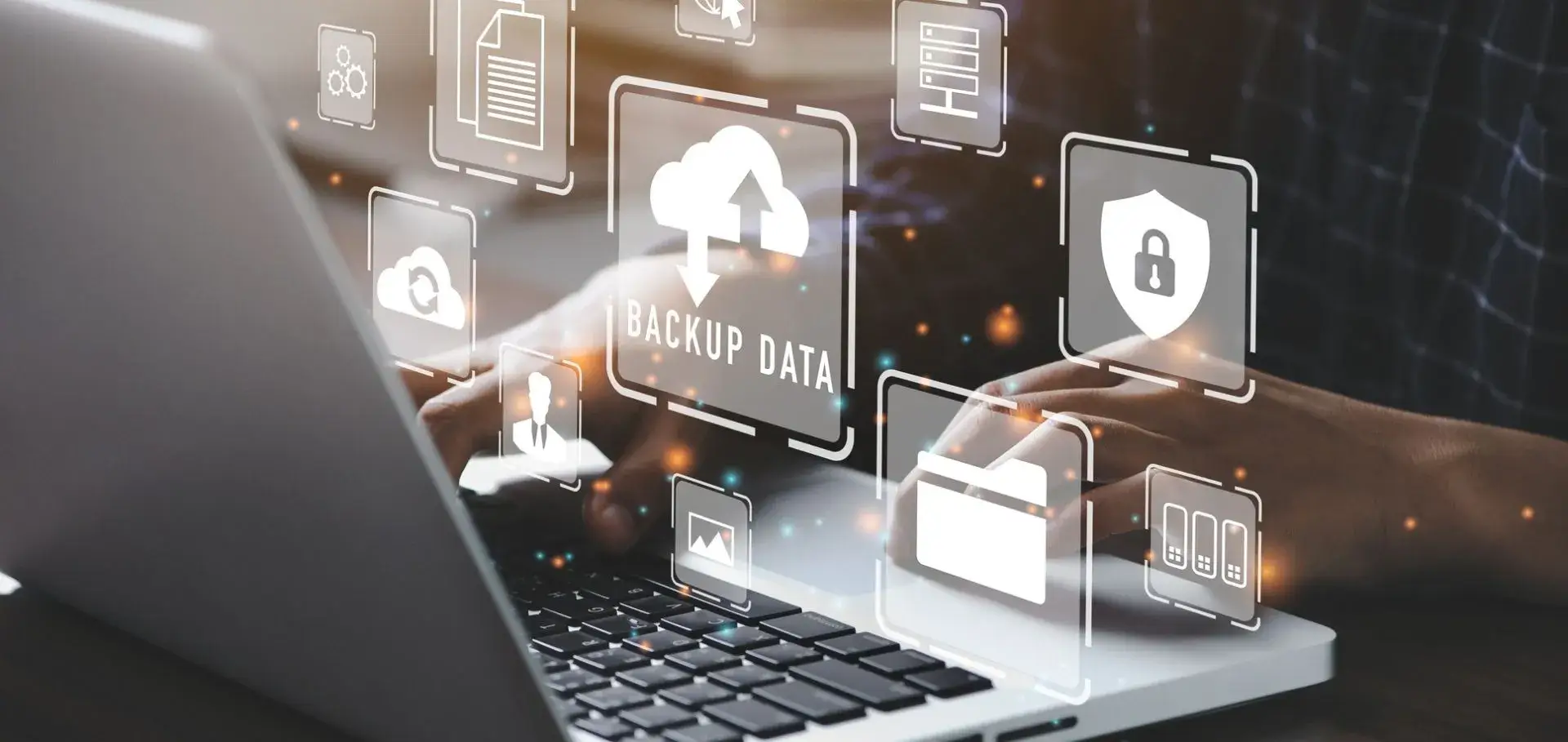 In today's digital world, data plays a crucial role in the success of any business. As companies increasingly rely on data-driven insights, protecting this asset from loss or corruption becomes essential. Even a minor issue with data access can significantly impact a business's operations, highlighting the importance of solid data backup and recovery practices.
In that regard, organizations sometimes opt to hire Protek's IT consultants in Salt Lake or similar professionals. As a result, companies can fortify their data defenses with expert guidance, ensuring operational continuity and long-term resilience.
Data Backup and Recovery Best Practices
Effective data backup and recovery strategies protect valuable data and ensure business continuity.
That said, here are some of the best practices that you should follow.
1. Create a Comprehensive Backup Plan
A comprehensive backup plan includes all critical aspects of business operations, including data, applications, and systems. Identify the frequency of backups and where they'll be stored while ensuring backup locations are secure and easily accessible.
Moreover, assign responsibilities to designated employees and schedule backups to ensure they're performed regularly.
Also, document the entire backup process, including any changes to the plan, to ensure it's always up-to-date. In addition, ensure that the plan is tested regularly to verify its effectiveness and identify any potential issues before a real problem occurs.
Creating a comprehensive backup plan can minimize data loss and ensure business continuity in the face of unforeseen events.
2. Use a Combination of Backup Methods
Using a combination of backup methods provides redundancy and minimizes the risk of data loss. Full backups copy all data in one go, while incremental backups only copy data that's changed since the last backup. Differential backups copy all data that's changed since the previous full backup.
Moreover, the 3-2-1 rule is a widely accepted backup strategy that ensures maximum data protection. This rule suggests having at least three copies of your data stored on two different storage media, with one copy kept off-site or in the cloud.
For example, you can implement the 3-2-1 rule by performing regular full backups to an external hard drive (first copy), then creating incremental or differential backups to another external hard drive (second copy), and finally, uploading a copy of your data to a cloud storage service like Google Drive or Dropbox (third copy).
3. Test Data Backups Regularly
Regularly testing your backups allows you to identify and fix any issues that may arise and minimize the risk of data loss. In addition, you can be confident that your backups are accurate, complete, and reliable and that you can restore them quickly and efficiently in case of an unexpected event.
You can restore the backup data in a spare computer or a test environment. This will allow you to check its integrity and confirm that it's restored successfully.
your backups at least once every few months or after any significant updates or changes to your systems are also recommended to keep your data safe.
4. Store Backups Off-Site
Storing backups off-site means keeping a duplicate copy of your critical information at a location different from your primary site. This practice is essential in safeguarding data against unforeseen circumstances like natural disasters, theft, or hardware failure that can lead to data loss. Also, this practice helps companies meet regulatory requirements for data retention and protection.
You can achieve off-site backup storage using different methods, such as cloud-based, remote, or physical storage, at a separate location.
Moreover, ensuring that your off-site backup strategy is reliable, secure, and scalable is essential to accommodate future growth.
5. Use Reliable Backup Software
Using reliable backup software ensures the integrity and accessibility of your data. When selecting one, it's essential to consider factors such as ease of use, compatibility with your system, and the level of security it provides.
In addition, opting for a reputable and trusted backup software provider can give you peace of mind knowing that your data is being stored safely and efficiently restored during a disaster.
Moreover, reliable backup software should also offer options for customization, scheduling, and automation to ensure that backups occur regularly and consistently.
6. Train Employees on Backup Recovery Procedures
Educating employees about the importance of regular backups and the steps involved in recovering data after a system failure or data loss is crucial.
Firstly, inform employees about the types of backups available, such as full, incremental, and differential backups. Also, train them to schedule backups and ensure data is backed up correctly.
Moreover, employees should learn how to access and restore data from backups during a system failure or data loss. This involves familiarizing themselves with backup storage locations and restoring data to the correct places.
7. Prioritize Monitoring and Reporting
Monitoring and reporting are crucial as they help you make informed decisions about your data backup and recovery processes.
Regularly tracking backup success and failure rates lets you identify potential issues early and take corrective actions immediately.
In addition, when you monitor performance and capacity, you can ensure your backup infrastructure meets your organization's needs and scales with growth.
On the one hand, comprehensive reporting offers valuable insights into the effectiveness of your backup strategy. This helps you make data-driven adjustments to optimize efficiency and security.
While automation helps you quickly identify and solve manual errors, human monitoring, and reporting enable you to refine processes and adapt to evolving business requirements continuously.
This collaboration between automated tools and human oversight ensures that your backup strategy remains up-to-date and effective.
8. Consider APIs and Endpoints
Endpoints like laptops, desktop computers, smartphones, and tablets connect to your company's network. Since these devices are at risk of being lost, damaged, or stolen, ensuring they're included in your backup and recovery strategy is critical.
To consider your endpoints, identify all the devices that connect to your network and assess the information they store. You can also use robust encryption techniques to protect your backup data and establish password policies for all devices to limit unauthorized access.
Conclusion
Having a robust data backup and recovery plan is crucial for any business or organization that values the integrity and security of its data.
By following the best practices discussed in this article, you can ensure your business is well-prepared to handle unexpected events that may threaten your data.