The Tasks of Corporate Website Development in Canada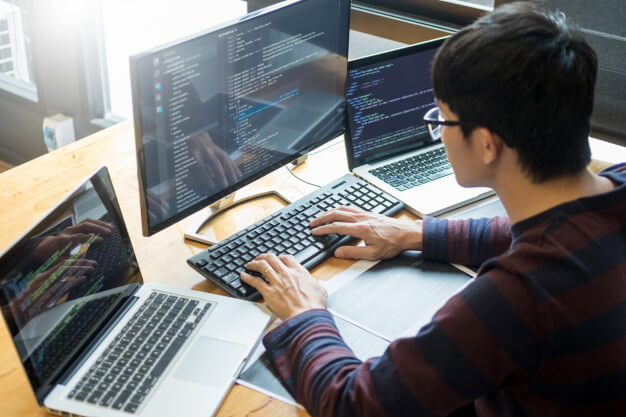 A key feature of the corporate website is its versatility. It is capable of performing a number of tasks that are equally important for the company:
serving for an informative representation of the organization on the network, telling about its benefits and achievements, history and news, feedback from customers and partners, your contacts and links to your social media pages;
finding new clients, partners and employees, and keeping in touch with them around the clock;
acting as a repository of files, an organizer of work processes, and a tool for internal corporate communication;
advertising the activities and products of the company;
selling company products or services.
The professional corporate website development will save the company money, time and effort needed to realize its mission.
Advantages of IntlTech
The creation of an effective corporate web resource requires a high competence from developers. By contacting top marketing agency in Canada, you can count on the provision of exclusive services:
a transparent contract which will take into account the interests of both parties and minimize the risks of disputes;
unique design solutions and advanced online branding strategies that meet current trends and specific marketing objectives;
possibility of making adjustments to the proposed site layout at the design stage;
completion of all works in due time and within the established budget;
consulting the customer's staff on working with the admin panel and other issues.
As a result, you'll get a competitive online platform in 3-4 months at a price you can afford (from $900).
6 secrets of a successful corporate website from IntlTech


Here are the basic criteria by which you can judge the quality of corporate website development by IntlTech:
#1. Attractive but not distracting layout
The layout of your company's website will meet its marketing goals. Therefore, all of its pages will be convenient, clear, pleasant to view on different screens and at any time of day.
#2. Content that presents the company and its products in a favorable light
A simple, yet vivid presentation of information about your products or services will keep the visitor on the site, help them make a faster decision to buy, will be remembered for a long time, and will arouse trust. Your customers will be able to watch videos, browse galleries with high-quality photos, study 3D models, and walk through your company within a virtual tour.
#3. Adaptability to different devices
Your site will load quickly on a variety of devices like tablets, smartphones, desktops, and HD monitors. In addition, it will be available to work with in all popular browsers. If necessary, support for interface voice control, night mode, and linking to feedback applications is provided.
#4. Data collection and analytics tools
Your site will be a source of information about those who are interested in the company and how they do it. Connecting Google Analytics will make it possible to analyze site traffic, monitor visitor behavior, and keep track of advertising costs.
#5. SEO optimization for search engines
Your site will be competitive due to competent optimization of its structure and content for search engines. By constantly being at the top of search results, it will attract and retain the customers.
#6. High network security
Your site will have a high level of protection against hacking. Special software settings will keep it from intruders and take care of your reputation.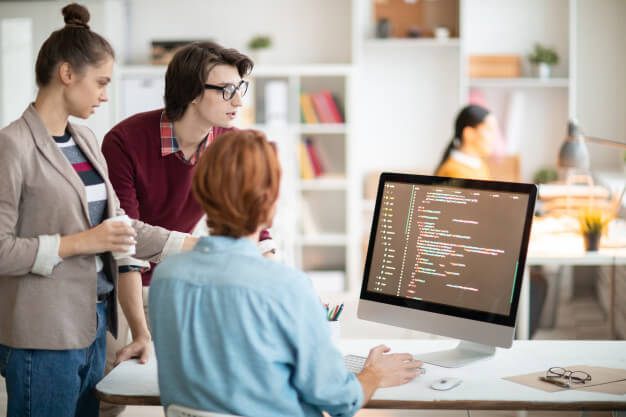 Stages of creating a corporate website by IntlTech:
Being carried out by experienced professionals, corporate website development in Canada is a systematic process that includes several steps:
Gathering data about the customer's company and its niche competitors.
Prototyping the future corporate website for further filling it with unique content.
Creating the layout of the site, as well as designing pages in accordance with the corporate identity of the company and the wishes of the customer.
Programming and coding of the site. Implementation of communication links for company employees, creating a single database.
Connecting analytics systems to track traffic and optimize the budget for promotion.
The website created by IntlTech team will be fully consistent with your business objectives and corporate standards. It will become a worthy face of your company on the Internet, an effective lever of its development, and a channel of constant communication with clients.