Mobile Gaming Trends and Opportunities in India in 2021
According to recent research, India has become the second-largest global market for app downloads. Studies show that the iGaming industry is predicted to grow at a CAGR of 47% by 2022, with its current growth at 22%. Gaming PCs and consoles helped bring middle-class youngsters as players to the online gaming industry. The evolving technology made these games more exciting and realistic. This led to gaming becoming a huge part of entertainment in India.
Since 2014, venture capital firms have invested about $350 million in the Indian gaming industry. Initially, the Indian development ecosystem acted only as service providers for the global gaming landscape. But now, many gaming platforms come from India and have created multitudes of jobs in the industry. You can find more info about the best Indian online casino websites on portals such as AskGamblers.
With the passing of time, the gaming landscape has changed, with new trends emerging all the time, making it hard for businesses to keep up. Here are some ways the mobile gaming industry will take over soon.
Mobile Gaming Is Not Going Anywhere
Mobile gaming became the leading player in the online gaming industry despite the tech giants like Microsoft and Sony releasing state-of-the-art gaming experiences. The gaming industry has always focused on creating an experience as close to reality as possible and strived to bring comfort and accessibility.
With the fall in smartphone and internet prices, more Indians are gaining access to online gaming websites, including Tier 2 and Tier 3 cities. With increasing acceptance of mobile gaming globally, developers have now changed their focus and strategies and started working towards creating and improving mobile gaming experiences on trusted platforms.
Online Gaming for Younger Population
Research says that almost 75% of India's population is under 45, making it one of the online gaming markets with the youngest population.
Thanks to India's rapid urbanisation in the past few years, almost everyone owns a smartphone and has internet connection. These growing numbers are expected to bring about a massive surge in mobile gaming in India. The young crowd of India is tech-savvy and has unrestricted access to tutorials and app stores. This, in turn, has replaced the old means of entertainment like television or playing outside.
Growing Number of Users
With the second-largest population globally, India has become the best market for the online gaming industry. India has become the second-largest internet consumer in the world after China, thanks to the digital revolution taking the world by storm. Traditional Indian games are getting digitised, giving them a second wave of life. When technology gets cheaper and more accessible in 2021, internet penetration will read 53%, stats show.
Local Indian Content
There is a growing trend in the rise of games that have localised content and execution. These games are the digitised version of traditional Indian games, which have seen a steady rise in online presence. Online gambling has also seen a surge in the past few years due to local businesses coming up.
The Covid-19 lockdown pushed everyone indoors, which made people resort to online entertainment for the whole year. There was a dramatic increase in the number of people who started downloading and playing Ludo and other such games on their mobile phones.
Indian and international game developers are striving to incorporate localised content meant for the Indian audience. This includes different languages, cultures and tastes that exist in the country.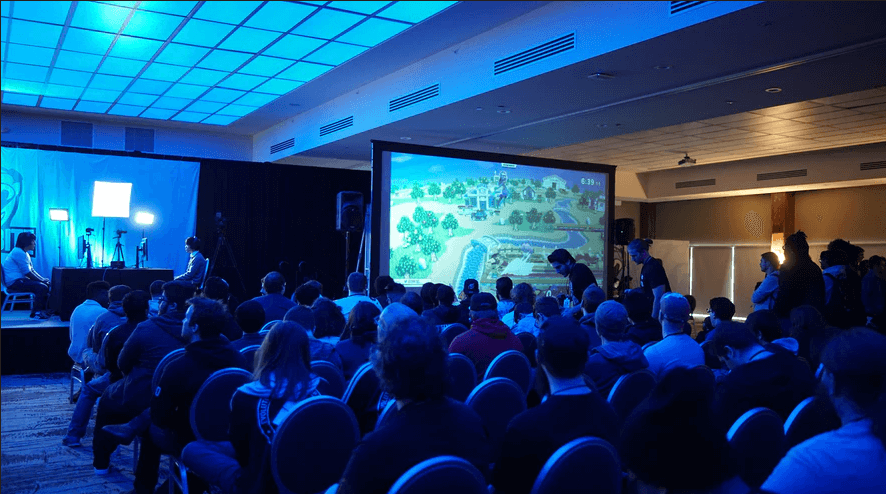 Fantasy Leagues and eSports
These games refer to a skill-based gaming experience that requires players to create their teams made up of real-life players. Research shows that such gaming segments will reach over $5 billion in the next two years and attract individual consumers and tech giants, as well as venture capital and private equity investors. Cricket is one of India's most popular fantasy sports, with 85% of fantasy game users interacting with the sport through fantasy leagues. Customers can choose a playing platform from more than 60 available in the market today.
The monetisation of large games is an excellent opportunity that most individuals and organisations have taken advantage of. eSports tournaments for games like DOTA 2 expand the scope of these games from hobbies into earning opportunities. According to the eSports Federation of India, there are 264 million eSports gamers that have led to an increase in professional gamers.
Expanding the IT Sector
The global pandemic of 2020 has sped up the digital transformation journey of every industry across the world. But the gaming industry in India has been booming for longer than that. The number of online game developer organisations in India grew from a mere 25 in 2010 to 275 in 2019, a whopping 1100% growth within a decade. This has also resulted in an increased number of employment opportunities within the gaming sector job market.
India is now seen as a leading backend hub for gaming companies, with growing job opportunities in tech-oriented careers and other non-conventional sectors. And with more users engaging with mobile gaming in the past decade, a new avenue of opportunity has opened up. The expanding IT sector can make gaming platforms cheaper and more accessible for the rapidly growing Indian gaming audience.
Better Online Transactions
The e-commerce explosion has taken over the world, which has increased the number of online transactions that take place. Predictions show that digital transactions are set to rise to 300 million by 2022. This has started a new movement in gaming companies that has resulted in an increased number of payment options, including mobile wallets like PayTM and UPI. Increasing the number of accepted digital payment methods has the potential to cater to a broader audience with more diverse needs.
What platforms and payment gateway service providers need to improve their accessibility? While digital payment methods make it more convenient to complete transactions online, audiences in non-metro cities could have a hard time using these gateways. Many factors cause this, like limited data speeds, lack of proper hardware, or insufficient infrastructure. Providing more accessible payment methods can help more gamers access online platforms.
As the gaming culture blooms, and investments from venture capital and general interest in the industry rise, 2021 looks to be a milestone year for India's gaming industry.