PRINCE2 Training Courses – 5 Reasons to Study PRINCE2 Project Management Methodology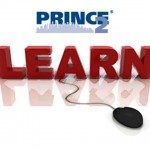 For people looking for a PM methodology that could help successfully step through the project life-cycle while focusing the project manager's role on project delivery, PRINCE2 training courses are recommended by most PMPs (project management professionals) and also experts in the field of PM training. PRINCE2 project management methodology is one of the best ways to plan and manage any project regardless of project size or type.
When you decide on an approach to managing your new project, I recommend you to take a look at this methodology. If you still don't have knowledge or/and experience in using PRINCE2 principles, then it's time for you to consider the idea of attending PRINCE2 project management training courses and getting PRINCE2 certification.
Here in this article I'll talk about top five reasons to choose the PM methodology and why you should attend PRINCE2 online training courses. Please note that I won't give you any recommendations concerning websites that offer PRINCE2 project management training services, because you can easily find them any time – just use the web search! Thanks to the popularity of the PM methodology, there's plenty of PRINCE2 training websites and online resources.
I believe that PRINCE2 methodology provides one of the best "road map" for taking any project through a well-thought-out launch, controlled implementation and successful closure. To substantiate my viewpoint I give you top five reasons why the PRINCE2 methodology is the best road map for managing projects.
Reasons To Get PRINCE2 Qualifications
Principles

There are several common-sense principles that are at the heart of any PRINCE2 project effort. They're listed below.
Continued business justification. PM activities should be done in line with business requirements and expectations of stakeholders.
Lessons learned approach. PRINCE2 project teams are expected to work on a new project, considering previous experience and lessons learned from previous PRINCE2 projects.
Three key roles. PRINCE2 training courses will show you that there are only three key roles (business, user and supplier) to start, implement and close a project. All three PRINCE2 stakeholder interests must form a PM team, and then roles and responsibilities of project participants are to be defined and approved to manage PRINCE2 questions and answers.
Stage-by-stage management approach. PRINCE2 projects are planned and implemented stage by stage. Between project stages, control points must be created. By attending PRINCE2 training courses, you will know that this approach lets monitor and control projects on a stage-by-stage basis, allowing project managers to check if their projects still deliver Business Case.
Focus on products. PRINCE2 project management methodology allows delivering products that meet their stated quality criteria. PRINCE2 supports an "output-oriented" approach that assumes – 1) defining project results as a set of agreed-upon products and 2) planning the work to accomplish the agreed products.
Aspects
PRINCE2 training courses are important because the methodology defines seven critical PM aspects that should be successfully used throughout any project. When you know how to juggle the aspects you can achieve a better project outcome. PRINCE2 project aspects are:
Business Case
Project Organization
Risks and Threats
Quality
Plans
Changes
Processes
The PM methodology allows breaking the project life cycle down into five processes: Starting Up Project (SU), Initiating Project (IP), Directing Project (DP), Controlling Project (CP), Managing Stage Boundaries (MP) and Closing Project (CP). By attending PRINCE2 training online courses you will learn how to step through the processes and make your PM effort much easier.
Structure
The project management methodology has an organizational structure that simplifies project governance and decision making. Roles are assigned to responsibilities and there's no need to associate each role to a job title. This approach lets manage four levels of PRINCE2 structure: Program management (planning, implementing and integrating every aspect of a comprehensive PRINCE2 program), Project Board (directing and guiding), Project Manager (day-to-day management) and Team Managers (delivering the specialist products). By taking PRINCE2 practice exams you can learn how to manage this structure and drive your project from start to finish.
Integration
PRINCE2 methodology is flexible because it doesn't specify planning and control techniques allowing organizations to use their project management approaches while following the PRINCE2 principles. The methodology can be integrated in almost any project environment and become a cost-effective solution.