How to Save Money During the Hiring Process
Hiring a new employee can be financially risky for your business. It'll cost you a lot of time (and thus, money) to conduct the hiring process and get your new employee onboarded with your company. And you risk losing even more money if you hire an employee who turns out to be not a good fit for your business.
However, there are ways you can safeguard your business and save a lot of money when you're hiring. Read on for some helpful tips.
Screen Your Job Applications
First, you should make sure that your job listing is as detailed as possible. It's important that your listing accurately describes the responsibilities of the job and the expected skillsets of your job applicants. Don't make it seem as if you're willing to hire just anyone.
Second, use an online job board to screen job applications that are submitted to you. Online job boards can expose your listing to a huge number of people, but that also means you could get dozens or even hundreds of applications. When are you going to find the time to sort through hundreds of applications?
Thankfully, these online job boards are equipped with artificial intelligence that will automatically search through each submitted application and find select a handful of the best ones for you to review. They'll find the applicants who have all the job experience and skills you're looking for so you'll immediately know where to get started with your interviews.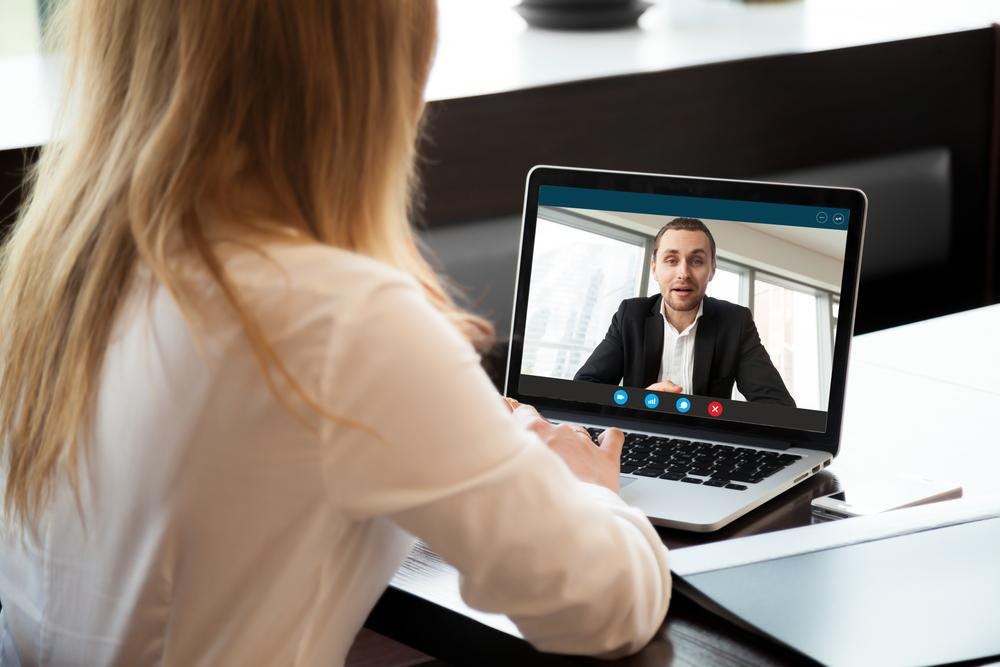 Conduct Phone Interviews
Here's a survival tip for any business that's on a serious time crunch: consider doing phone interviews before you schedule any in-person interviews. In-person interviews should be reserved for your final pool of applicants because you don't want to waste time interviewing anyone who's clearly not the right fit for your company—and you'll typically figure out who those applicants are within several minutes of beginning your interview.
It's much easier to schedule a phone interview because you don't need to reserve a space in the office, and it's easier to end the interview if it becomes clear the applicant isn't right for your company. Additionally, it's easier to re-schedule phone interviews should you have something come up last minute that keeps you from being able to attend it. You might also consider doing a FaceTime or Skype interview if it's important that you speak to the job candidate face-to-face.
Run Group Interviews
After you've narrowed down your list of applicants via phone interviews, you should definitely conduct in-person interviews at your workplace. When you're interviewing multiple candidates, it might be difficult to determine which candidate is the best of the bunch. That's why it may be helpful to have your applicant interview with multiple people at your company.
If you're the business owner or hiring manager, you should do the first interview so you can properly greet your applicant and make them feel comfortable. Then have two or three successive interviews with other managers and managers working in a different department. You should also consider having your job candidate interview with employees that he or she may be working with if they get hired. This is a great way to ensure that you hire an employee that fits your company culture.
By having several other people interview your job candidates, you'll get additional perspectives on each candidate that can help you make the right hiring decision.
Run Background Checks
Before you make a job offer to any applicant, you should run a background check to verify employment history and criminal history. You don't want to hire someone who has lied about their previous work experience—then you'll not only be hiring someone with insufficient skills, and who is a liar. You also might not want to hire someone who has an extensive criminal background because they might cause future problems in the workplace or even threaten the safety of your employees.
Have the Job Candidate "Audition"
The best way to judge an applicant's viability for an available position is to put their skills to the test. Have the employee "audition" for the role by having them perform a job that they'll be expected to perform if hired. A freelance website can be an essential tool for overseeing these audition projects. If you're going to be hiring a graphic designer, have them design a graphic for you. If you're hiring a copywriter, have them produce a piece of copy for you. You can pay your job applicants a small stipend for their work—but hiring the right candidate will make this small expense worth it.
If you follow these hiring tips, you'll be able to save money during the hiring process, and you'll also be able to boost your profits by ensuring that you bring the right person onto your team.