The Role of Project Management in Clinical Research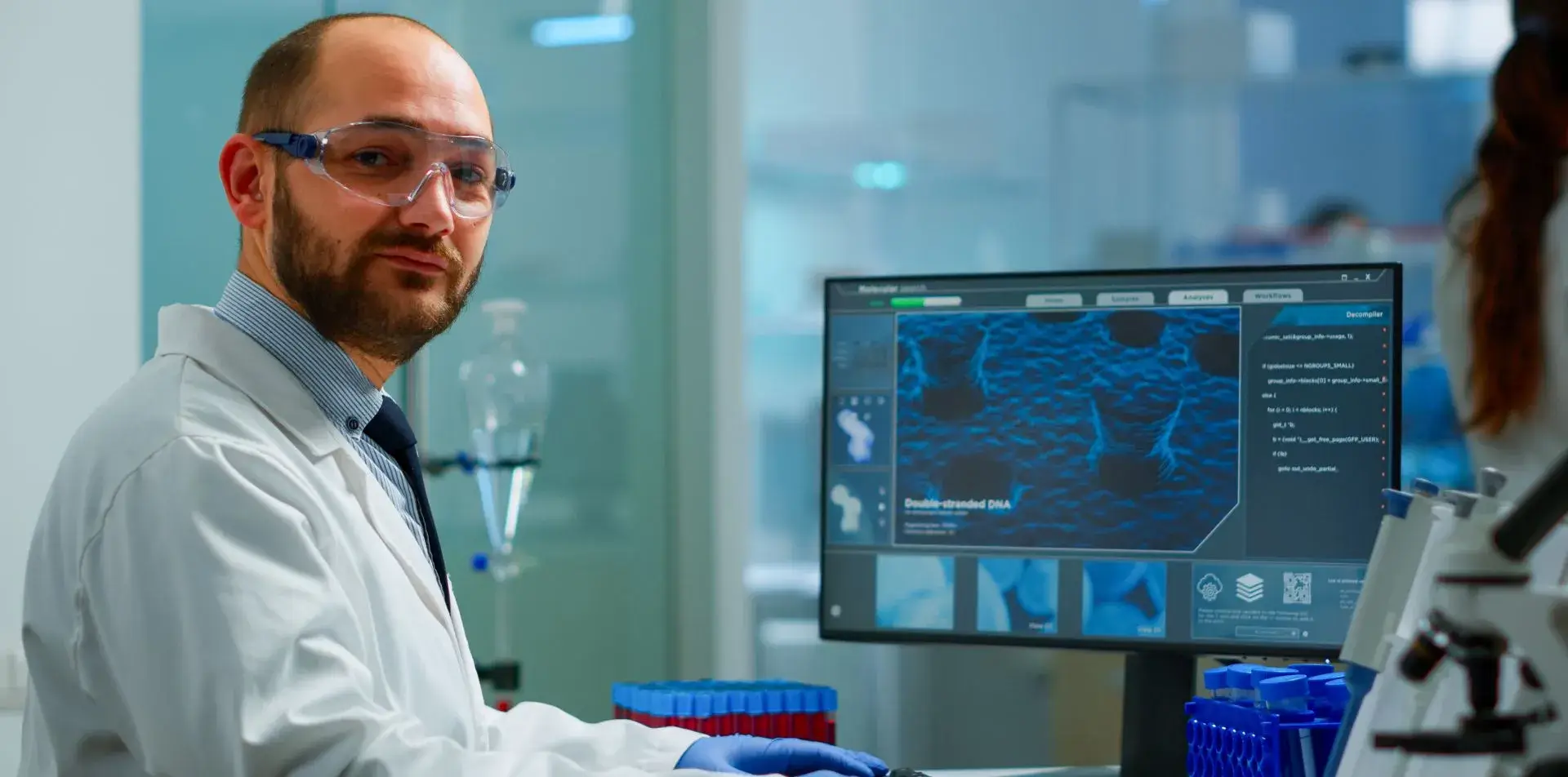 Clinical research project management is a critical and integral component of science-heavy industries, such as pharmaceuticals and biomedicine, to ensure that time and money are mastered wisely and all research requirements are met.
In a clinical project, the research team applies various project management tools and techniques to ensure a balanced approach between the technology and human resources required to complete the project and ensure patients' safety in clinical trials.
In addition, the clinical project manager ensures that the research is carried out in compliance with the rules and regulations of the host country and the ethical and informatics guidelines set by relevant scientific and professional organizations, such as CDISC, Health Level 7, DICOM (ISO 12052), Institutional Review Board (IRB), and more.
This guide will present the definition and role of the project management process in clinical research and its effect on the healthcare industry as a whole. We will also explore the hurdles clinical trial project managers must overcome and how the gained benefits improve the whole process.
Clinical Trial as a Project
The fundamental definition of a project is "a challenge or effort that requires time and coordinated effort to complete, especially one that is elaborate or not entirely routine.
The same can be extended to a clinical trial or study, as it requires the effort and expertise of several individuals to achieve the set objective within a definite time frame, no matter whether the research project lasts ten months or 15 years, for example.
The National Institutes of Health defines a clinical trial as a "research study" to answer specific questions and solve a particular problem relating to the development of new medicines, vaccines, surgical procedures, therapies, methods of diagnosis, and other types of biomedical interventions.
In a clinical trial, researchers conduct objective scientific studies to determine how well an investigational product works and how safe it is for patients. They employ a project-based approach (an in-depth exploration of a problem through a scientific experiment or series of tests) and use project management tools like the critical path analysis and Gantt charts to schedule, manage and control various resources and activities in a timely and cost-effective manner.
In the process, the research team develops a hypothesis and action plan, then proceeds to collect information and make observations. As a result, they gain valuable data that solves problems and answers questions. Afterward, the team presents its findings in a report to the appropriate regulatory authority for review.
The results can be achieved only following the line of step-by-step development from a start time to an end time.
The following characterizes a clinical trial as a project:
Progressive elaboration (the results can be achieved only following the line of step-by-step development from a start date to an end date).
Focus on objective and measurable results.
Every clinical research follows a unique set of requirements defined within time, budget, scope, and technology boundaries.
Protocols, procedures, and regulations to ensure safety, efficiency, and effective use of resources.
Hence, clinical research project management ensures the whole research process is carried out within time, budget, and technology boundaries, and within regulatory requirements. This role combines "planning, budgeting, prioritizing, and controlling" to ensure the release of a clinical trial product in compliance with all the requirements and regulations.
The Need of Project Management in Clinical Research
Now that we understand what clinical research is, it's time to explain why we need project management in healthcare and medicine.
Research and healthcare organizations are constantly searching for ways to offer the best patient care possible. However, introducing new treatments and drugs is highly complex and time-consuming. Therefore, careful coordination and planning are vital to ensure the research process is carried out successfully.
This is where project management techniques come into play, offering research organizations the framework and support necessary for effective resource allocation, risk management, and timely execution. Ultimately, clinical trial project management is the key to successful implementation and the fruition of new drugs and treatments within the healthcare sector.
That said, the project management process not only helps the research organization with any difficulties it may encounter in its daily activities but also:
Provides a framework for efficiently planning, allocating, and controlling resources
Ensures the patient's safety in clinical trials
Guarantees compliance with the rules and regulations and ensures patients' and staff's safety in clinical trials (e.g., through an IRB submission).
Improves research yield in clinical trials and studies
Assures project success by identifying risks, problems, and issues earlier.
Structures and coordinates the activities of various scientific and professional specialists.
Provides an efficient monitoring system to ensure timely progress, tracking, and reporting throughout the clinical trial process.
Clinical Trial Budgeting
Medical laboratories and research firms rely on the project management process of clinical trial budgeting to maintain a healthy financial equilibrium. Project management ensures that trial budgeting is accurate and effective, reducing mistakes and saving time.
However, this process can be very confusing, especially when dealing with a new client and research project. For prospective clients, the learning curve can be steep, and the assistance of a professional project manager is invaluable. In addition, a good project manager will work with you to plan, manage and control your trial budget.
The process starts with a detailed needs analysis. The needs analysis will thoroughly discuss the objectives, resources, schedule, and budget required to complete the trial. The result is a "clinical trial budget" specific to your medical research.
The next step is to conduct some initial trial cost analyses and perform detailed pre-project planning, which involves calculating the costs of developing the actual trial. This pre-project planning will either be conducted by the project manager or a consultant.
The results of the pre-project planning are used to develop a clinical trial budget, which is the amount of money required to complete the trial. This budget will be broken down into categories based on cost drivers or classes that need the same type and amount of resources.
The next stage is to conduct a risk assessment to determine if the trial budget is feasible and valid. During this process, the cost drivers are reconsidered to ensure that cost estimates are consistent with the project plan.
Finally, a statement of work is developed that outlines the stages and timing of the trial research. This statement of work details the objectives and strategies, allocates responsibilities for each task, and identifies the resources required to complete each stage of the trial research.
The main benefit of developing a clinical trial budget is that it helps you to maintain a healthy financial balance. In addition, the process of clinical trial budgeting is designed to help improve your accuracy and effectiveness, reduce errors, and save time.
Challenges Faced by Clinical Research Project Managers
Managing clinical trials and experiments is a delicate balance between clinical research and project management, as it demands a thorough knowledge of medicine and pharmaceuticals and a practical understanding of project management.
Clinical research project managers must always comply with the following:
Regulatory Compliance: Healthcare organizations must adhere to the ever-increasing number of regulations, including but not limited to the Health Insurance Portability and Accountability Act (HIPAA) and the Affordable Care Act (ACA). Project managers must ensure that their projects comply with these regulations to avoid potential fines or penalties for the organization.
Rapidly Changing Technology: The healthcare industry continuously adopts new technologies, making it difficult for project managers to stay current on the latest advancements and best practices.
Interdisciplinary Collaboration: Clinical research projects often involve various stakeholders, such as physicians, nurses, administrators, and IT professionals, who may have different priorities and goals. Project managers must navigate these complexities and foster collaboration to achieve project success.
Resource Constraints: Research and healthcare organizations often operate under tight budget constraints, which can impact the available resources for project management. Project managers must effectively allocate limited resources to ensure projects are completed on time and within budget.
The Benefits of Clinical Research Project Management
As stated above, the clinical trial project management process provides a framework for efficient resource allocation while optimizing time and financial resources. The principal benefits of this approach include the following:
Improved patient satisfaction. The benefits to patients are directly related to the quality of care they receive during clinical trials and studies. The project management approach allows research organizations to gain information to improve the patient's treatment and care.
Increased clinical trial productivity. Waterfall project management methodologies like PMBOK® Guide allow research teams to allocate their resources most efficiently, ultimately leading to a timely and successful clinical trial and study completion.
Increased credibility. The clinical research and study management process allows for the creation of a credible body of evidence to demonstrate the outcomes of a proposed clinical trial. It helps confirm and validate results, thus increasing the credibility of the research.
Reduced risk. The application of project management in medical research allows the research staff to identify any troubles early on, which in turn helps them develop plans and strategies to mitigate those risks and uncertainties.
Increased visibility. The clinical trial and study management process ensures that all the processes, procedures, and tasks involved in a clinical trial or study are adequately organized and carried out. This process also allows for the creation of concise reports to demonstrate the outcomes and provide relevant information to increase visibility for stakeholders.
Implementing effective project management in clinical research requires an organization to consider training for their team members, even at a basic level, through online training, local classes, or bringing in an external trainer. It's about more than meeting objectives and delivering projects on time. It's about improving all aspects of the research process by adopting new technologies and operational approaches. Cost savings become possible when avoiding waste and streamlining operations.
Conclusion
Applying project management to biomedical research is a step towards efficiently managing clinical trials and experiments. It aims at providing knowledge about best practices in planning, tracking, and controlling projects. The benefits are significant and comprehensive, as it improves the delivery of healthcare services and lowers the risk of errors.