Business Management Strategy: How to Plan and Run a Business Successfully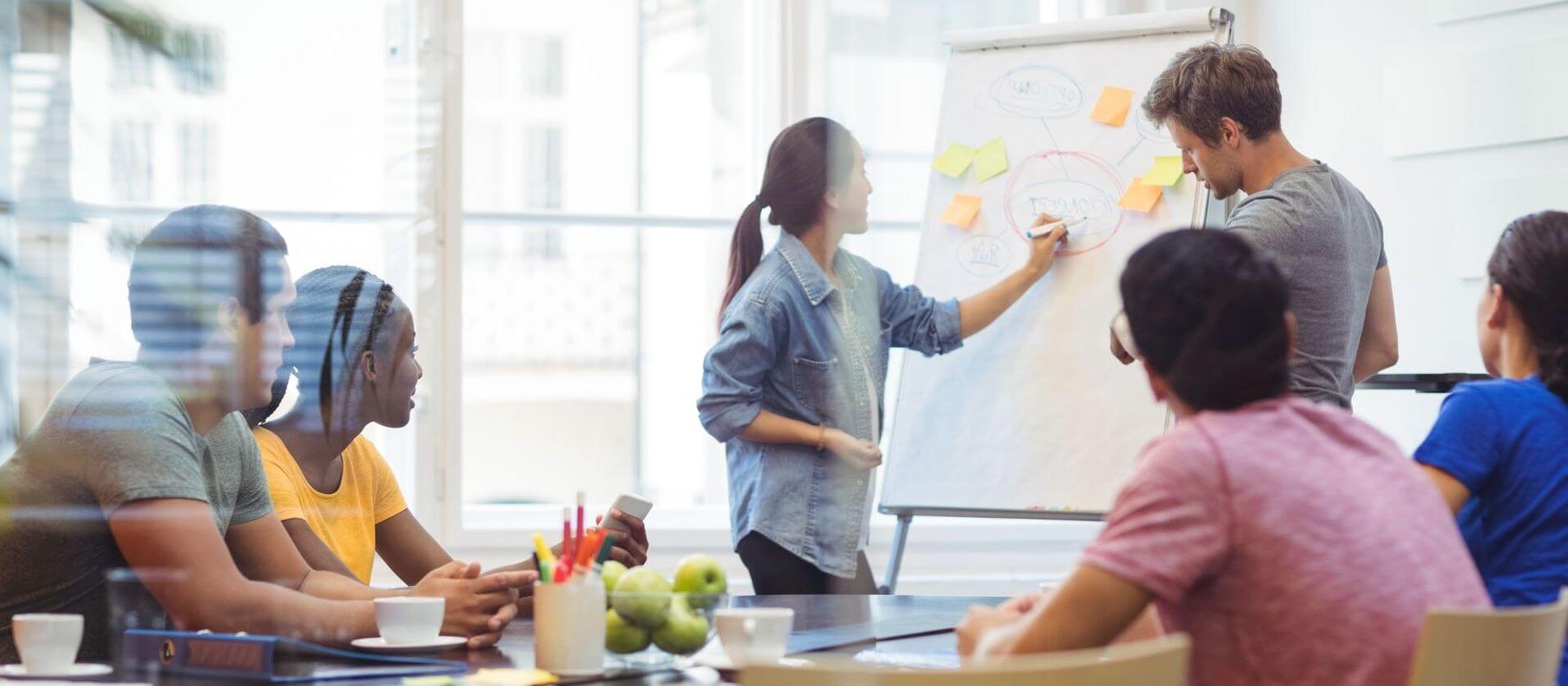 From a strategic perspective, a business's success depends on its ability to grow and adapt to market changes over time. Companies that evolve, diversify, and develop will likely succeed over their competition.
Business management strategies are those tools and plans that help companies make the right decisions regarding sustainable growth and development. A business strategy is a roadmap on how an organization will run and develop. Strategic business planning is about adjusting to changes so businesses can be viable for years.
In this blog, you'll learn about business management strategies, the importance of strategic business planning, and how to develop a business development strategy for your company.
What Is a Business Management Strategy?
It is an umbrella term that describes a high-level plan or set of tools a company must follow to achieve its long-term business goals and secure its competitive advantage(s) over one or more market competitors. For example, workforce planning, market segmentation, audience targeting, product positioning, and pricing all fall under the umbrella of business strategy.
Business management strategy systematically identifies and chooses the options that create value for a business. It seeks to establish the organization's growth direction and specify the policies and management plans required to derive the maximum value from its resources.
A business management strategy has three objectives:
To secure a competitive advantage in a relevant market.
To produce maximum value for the enterprise.
To maximize shareholder value.
Business strategy is a combination of the business's mission, its vision, and its core competencies.
The mission is the reason why the organization exists.
The vision describes what it seeks to achieve.
The core competence represents what it does best.
Within the business management system (BMS), the business strategy is one of the high-level functional groups dedicated to identifying and stating the general business development direction through planning implementation policies and plans. It defines a dynamic process encompassing the long-term initiatives the organization tends to take to produce a benefit and earn revenue.
The Focus of Business Management Strategies
Typically, a business management strategy focuses on generating solutions that could take an organization to a higher level of business process improvement and growth.
In simple terms, business strategy management solutions tend to address the following four issues:
The business's overall direction towards higher stability, profitability, growth, and competitiveness.
The value chain or product mix that will generate maximum value for the organization.
Resources utilization and cost control mechanisms to maximize profitability.
Merging the essence of the business operations with the value chain.
These four issues are the focus of the business management strategy and one of the directions for the business strategic planning process. They can be fully addressed through 1) developing strategic business management plans and policies and 2) allocating business resources.
The following are the tools of the strategy for business management.
Plans and Policies. A strategic plan is a series of long-term procedures to achieve an objective of business strategy planning. Policies are those tools of business strategy management to specify the scope of the strategic plan and identify the extent of business decisions' influence upon the implementation of business management tactics. Strategic plans and policies are great tools for business management tasks and answer the question, "How best to achieve a strategic goal?"
Resource Allocation. This tool of business strategy management entails allocating the right amount of business resources (time, money, people, equipment, technology) to different parts of the organization's strategy for business management so that the adequately allocated resources are enough to meet particular goals and objectives. Resource allocation is often planned and managed through ERP systems.
Business management strategies can be viewed from different angles, such as the business organization approach or the sociological approach for managing human interactions and relations between the lowest and highest level of managerial authority.
However, such a strategy is always the foundation for functional and operational management. Moreover, as a tool of successful business strategic planning, the strategy greatly benefits an organization: it paves the way for performing business management activities and tasks and generating solutions for process improvement.
Business Budget Management
With strategic budgeting, you can forecast complex spending and revenue goals flexibly. As a result, the focus shifts from the big picture to the details. Businesses can allocate funds better and achieve specific long-term goals using budgeting tools. In addition, you can perform a couple of steps to manage your budget successfully.
Set budget details appropriately.
Delegate effectively.
Create proper processes, such as letting each department manage its budget.
Collect your payment data, bank transfers, and your accountant's documents.
Standardize budget reporting. For example, visualize your payroll payments to understand your expenses better.
Choose agile accounting software.
Set budget update appointments.
The Importance of Strategic Planning for Business Growth
Companies spend billions of dollars annually on research and development, marketing, advertising, and product development. However, through strategic planning, businesses make smart investments that support their long-term objectives.
According to a survey conducted by the Harvard Business School in 2022, only 45% of U.S. companies surveyed were using strategic planning measures correctly, while only 20% used them effectively, and 57% did not use them at all.
By using strategic planning, companies can better manage their resources, identify long-term goals, and facilitate making the most profitable investments. In addition to that, strategic planning plays a crucial role in growing the business.
How to Develop a Business Management Strategy
Business management strategy should have a clear focus, either supporting the company's existing plan or developing a new one. It should be realistic and pursued with energy and enthusiasm by employees at all levels. This can be achieved through the following steps:
Decide on Your Company's Core Competence. The first step in developing a business management strategy is deciding on your company's core competence. This step defines what makes your business unique. Examples of core competencies include supply chain management, product design, customer relationship management, etc.
Identify Your Company's Business Niche. Your primary niche is your company's core business. Identifying your company's primary niche helps you define your business goals.
Identify the Target Audience. A little audience insight can help businesses achieve better results. For instance, those that sell products to children are likely to do well with younger audiences.
Determine the Right Price for Your Products. Of course, it depends on what the market is willing to pay. For example, those businesses that sell luxury products are likely to charge higher prices than those that sell low-end products.
Determine the Best Way to Reach Your Target Audience. For instance, some brands may be willing to spend more on advertising than others.
Determine Your Marketing Mix. The marketing mix refers to the product offering and pricing, promotion, channels of distribution, and the actual communication between the business and its customers. A well-balanced marketing mix can help companies to stay competitive in the market.
Determine Your Company's Growth Strategy. In this step, businesses must define how to expand their business in the long run. For example, some companies may decide to develop and expand their existing offerings, while others may change how they operate (i.e., adding new services).
Determine Your Financial Strategy. Finally, businesses must also define how they will finance their growth. For instance, financial decisions largely depend on the development's required capital. Moreover, the economic strategy should align with the overall business strategy.
Conclusion
Strategic planning is a process used by businesses to create plans that control how the company will grow over the long term. It is commonly used in business management. However, companies should also note that strategic planning can be an advantage if their competitors are making similar decisions at the same time.
For instance, when a company is trying to establish a new business, it may be wise for them to decide on its plan ahead of time. Choosing the right direction helps the company avoid making unnecessary mistakes and also allows them to maximize profits.
Strategic planning is a tool that businesses can use to make well-informed decisions about their long-term objectives. It helps align management goals with the business management strategy.