Project Management Office: Definition and Functions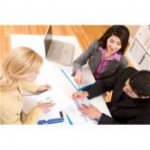 For years, business units in profit-oriented companies have struggled to deliver multiple projects on time and within budget. Today a project management office (PMO) is likely the right solution that helps those companies to get closer to successful completion of their projects. The challenge of managing multiple projects by one or several business units can be resolved if the companies recognize and follow project management office best practices. PMOs are the way to boost efficiency, mitigate risks, and improve delivery in terms of time and budget.
PMO Definition
What is a project management office? It is an organizational unit (usually a department, or a group of departments) that determines, controls, and maintains the standards and processes related to project management within a company. The idea consists in allowing managing multiple projects from a single, centralized location by establishing the structure required to standardize project management practices, maintain portfolio management, and implement methodologies for repeatable workflows and processes.
The mission of PMO can be describes as follows: a PMO is to be developed to enable a company to complete more projects on time and under budget with fewer resources. Although PMOs are no panacea for project challenges, it helps organizations deduce that project office implementation can significantly increase the probability of success in terms of reduced cost and minimized risks.

According to the reports of Project Management Institute (PMI), over 72 percent of companies, which implemented PMOs, have achieved higher performance levels against those companies which did not implement PMO structures. The Institute also reported that organizations, which considered the project management office setup as a strategic entity developed at the corporate level, had improved success rates and today they show continuously growing performance.
PMO Functions
Although PMOs vary in terms of size, structure and responsibilities, there are common functions that come to the following six areas:
Support. This is the primary project management office function to provide guidelines to implementation teams and advice to project managers of various business units.
Methodology. This function of PMO is targeted at developing and implementing a consistent and standardized process of managing several projects according to a chosen methodology.
Training. Conducting project management office training allows improving competencies and skills of project managers and team leaders. This function ensures that managers and teams with appropriate skills and abilities are employed and assigned.
Headquarters. Due to successful implementation of this PMO function, managers are allowed to work on projects from a single, centralized office. Hence, collaboration between managers can be significantly increased.
Internal Consulting. According to this PMO function, project managers can give their teams pieces of advice regarding PMO best practices. Managers can mentor their subordinates and give direct PMO guidance without wasting time on ineffective communications.
Software tools. It is obvious that virtual project management offices cannot be implemented if no PMO software is used. Using specialized software is the foundation for successful PMO implementation.
The listed functions do not include cost saving. Although it may seem that organizing a PMO structure involves implementing cost reduction strategies, cutting spending and reducing a number of projects, in fact the theory of project management office tells that PMO activities certainly contribute to reduced expenses and fewer projects, but the initial motive for developing an office structure refers to performing strategic projects with more consistency and efficiency.
PMO Head
The head of project management office is a person who organizes and administers all the activities and makes strategic decisions. The PMO head takes the following responsibilities:
Identify the right location for the project management office team (PMO team)
Ensure that the correct management infrastructure is available
Procure the necessary equipment and software tools
Define the necessary roles and responsibilities
Implement suitable standards and processes
Develop relevant project management office templates
Offer the necessary services to projects.