Project Management Framework: Definition and Basic Elements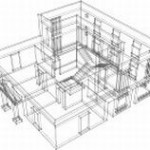 Perhaps, you've ever heard about such term as Project Management (PM) framework. It is widely used in many methodologies and approaches as a general term to explain what key components are included in managing and governing a project.
What is the project management framework? If to be simple, it is a suite of structural elements or units that create a theoretical foundation for the project management process.
For example, you want to build a house. House building will your project. First, you need to create a draft of the house and outline the structure including walls, ceiling, floor, doors, and so on. Then you need to acquire tools and materials as well as hire workers who will do your project and construct the house. In this particular case, the framework of your project will be the draft, all the resources you are going to utilize for building the house, and all your plans and expectations.
Of course, this example is just an example. Any other project has a specify framework of management. The framework of a software development project differs from the framework of a construction project; and so on. Below we give a common definition of PM framework.
Definition
In some books and articles, PM framework is called "a project framework" – both terms have similar meaning, yet the first word is correct and recommended for use. At the same time, in this article we do not pursue this idea, so both terms will be used as equivalents.
Project management framework (PM framework) is a subset of tasks, processes, tools and templates used in combination by the management team to get insight into the major structural elements of the project in order to initiate, plan, execute, control, monitor, and terminate the project activities throughout the management life-cycle. PM framework allows using various methodologies and approaches to plan and schedule the major phases of the life-cycle.

Regardless of the type, size and nature of project, a typical PM framework includes micro & macro phases, templates and checklists, processes and activities, roles and responsibilities, training material and work guidelines – all this information is organized and systematized into a structure allowing managers and planners to control progress of their projects throughout the life-cycle.
The idea behind the project framework is to create and share a clear understanding of the basis of a project and share this understanding among all stakeholders, including the team. The idea should be followed by all the stakeholders throughout the whole management life-cycle, thereby the project will be accomplished according to a chosen methodology and delivering expected results.
Basic Elements
We tried to create a detailed description of the project framework to allow individuals and groups involved in their projects to review the content of the framework and investigate its basic elements. Following project management best practices, we made a description of PM framework showing the elements in hierarchical order.
With reference to the given PM framework definition, there are several basic elements:
Initiation.
Planning.
Execution.
Control.
Closure.
The purpose of PM framework is to:
Simplify and assist with sharing information on project management best practices, approaches, tools, templates and samples.
Create and share an understanding of the best practices for planning & management for all types and kinds of project, including IT projects, construction projects, etc.
Improve the level of competence
Contribute to setting common standards and requirements for various projects and establishing common terminology.