A Guide to Getting Good Management for Your New Restaurant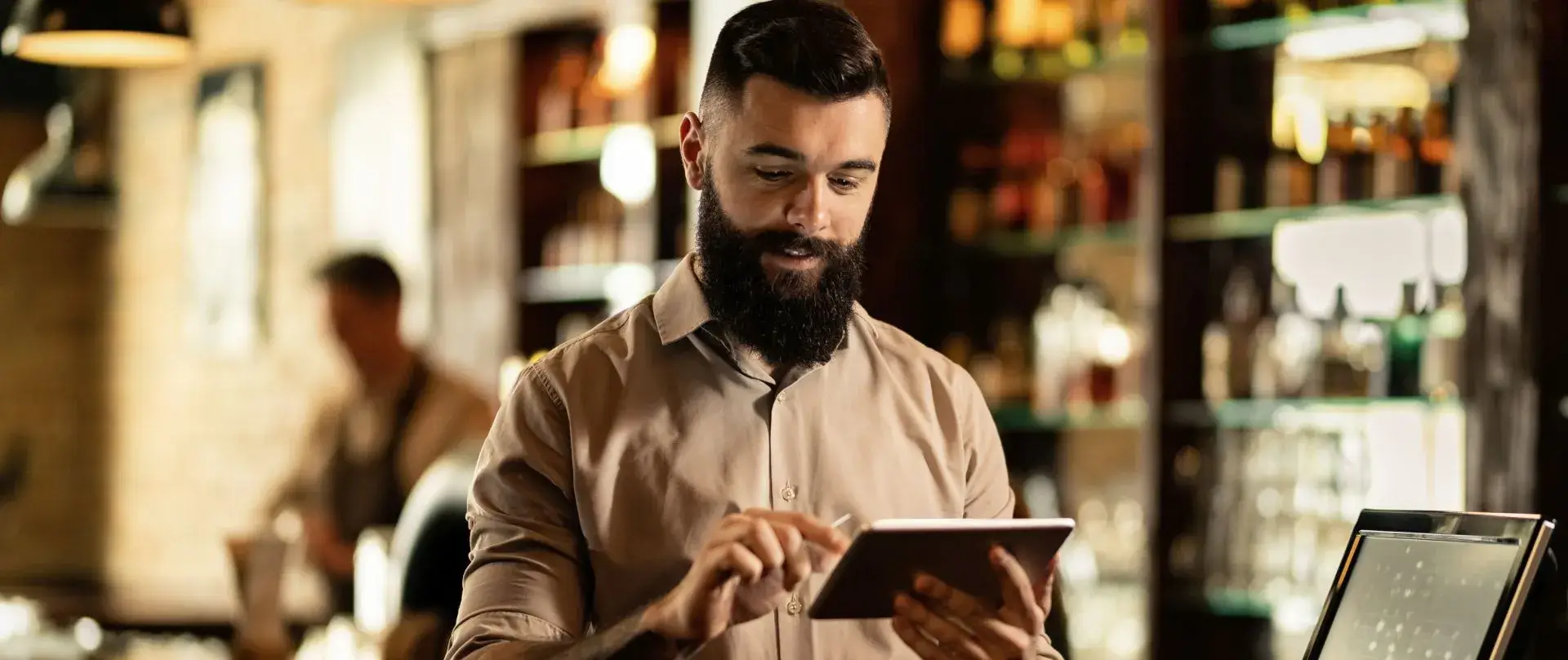 Are you ready to embark on a journey to open a new restaurant? In the restaurant business, the recipe for success includes a pinch of creativity, a dash of passion, and a heap of hard work.
But, one essential ingredient is frequently overlooked: good management. This article will guide you through 5 new restaurant management tips.
What is Restaurant Management?
Before delving into the process, let's first define restaurant management. In a nutshell, restaurant management encompasses all the activities and tasks to ensure your restaurant runs smoothly.
This includes overseeing day-to-day operations, managing personnel, implementing marketing strategies, and other related responsibilities.
It boils down to ensuring that everyone on your team—from the Host and restaurant manager to kitchen personnel, cashiers, barista, and bartenders—works toward the same goal: to provide guests with an exceptional dining experience.
To ensure that your restaurant operates efficiently and cost-effectively, include a section in your business plan dedicated to restaurant management. Then, use this restaurant business plan template for guidance for a comprehensive and strategic plan.
Nine Tips for New Restaurant Management
Now that you understand the significance of effective restaurant management let's explore methods for setting up and maintaining it.
Here are new restaurant management tips to help you establish an effective organizational structure for your restaurant:
1. Define Your Restaurant's Needs
The first step to successful management is identifying your restaurant's needs.
Consider the type of cuisine you plan to offer, the target audience and customer base, what type of staff you need to hire, how many employees will be required for optimal operation, and future expansion plans.
Additionally, consider factors such as the scheduling system, how often restaurant staff needs training and guidance from the management team, and how different roles will interact.
By assessing all these elements, you can ensure that your chosen management team has the necessary skill set to meet your restaurant's unique demands.
2. Create a Management System
After you've identified the needs of your restaurant, the next step is to create a comprehensive management system.
Start by mapping out the roles and responsibilities under which managerial position, such as hiring, training, and scheduling staff.
Then, develop a policy and procedure manual that outlines how to manage employees regarding performance expectations, customer service protocols, and other important guidelines.
Additionally, create a communication system so all managers can easily communicate with each other and resolve issues that may come up.
Finally, review the management team's performance periodically to ensure everything runs smoothly and all staff members meet expectations.
3. Hire the Right People
The next step to ensuring effective restaurant management is to hire the right staff.
Start this process by defining the roles that must be filled and ensuring the candidates possess the required skills and qualifications.
Then, conduct extensive interviews to identify potential candidates with a positive attitude, strong work ethic, and passion for the foodservice and restaurant industry.
Once hired, provide them with comprehensive training on safety procedures, customer service protocols, job duties, and other vital aspects.
Finally, use an efficient onboarding process to help new hires integrate into the team quickly and efficiently so they can get up to speed faster and start contributing sooner.
4. Planning for Financial Success
One of the essential aspects of restaurant management is planning for financial success. Start by planning for your restaurant's budget and cash flow amounts, considering the projected expenses and profit margins.
Then, plan for food and beverage costs, menu items, inventory, and the cost of the restaurant itself.
Your candidate for the management team should be able to handle the responsibilities, including event planning, marketing strategies, and creating a financial budget.
Also, they should plan for insurance and renovation costs, potential legal fees, and additional funding if you need to scale up initially.
5. Consider Personality and Management Style
Another factor in managing a restaurant seamlessly is hiring people matching the personality and management style needed.
If you want to create a casual, relaxed atmosphere, it's essential to invite candidates with an easygoing attitude who can maintain that atmosphere.
Similarly, look for organized and disciplined restaurant managers to create a more formal and structured work environment.
Finding the right combination of personalities in your management team is vital to running a successful restaurant.
6. Offer Competitive Compensation
Offering competitive compensation is essential for recruiting and retaining talented staff in restaurant management.
Ensure you provide reasonable pay that aligns with food and beverages industry standards and offers bonuses or incentives to reward hard work and excellent performance.
Regular reviews of pay structures also help ensure that everyone receives fair wages, while training opportunities provide a pathway to advancement within the restaurant business.
Additionally, offering great vacation time, a flexible work schedule, and other benefits can show your employees how much their effort and dedication are appreciated.
7. Provide Opportunities for Growth and Development
After you've assembled the right team, providing opportunities for employee retention, growth, and development is essential.
Regular employee training can help them stay updated with industry trends and learn new skills.
Providing career paths for advancement and offering challenging yet rewarding jobs can create an environment where staff is empowered to reach their full potential.
Additionally, creating an atmosphere that encourages input and discussion fosters collaboration while allowing employees to share their ideas to drive innovation within the organization.
8. Communicate Clearly and Regularly
Along with providing opportunities for growth and development, clear and consistent communication is also essential for successful restaurant management.
Establishing a continuous line of communication between managers and staff is necessary to provide clear instructions and effective feedback.
Regular conversations with each team member to provide guidance and address issues that may arise is crucial for building strong relationships.
Additionally, consistency in communication style and language helps ensure everyone is on the same page.
Finally, openly communicating expectations, tasks, and deadlines are essential to creating an atmosphere of trust, ultimately creating a more productive workplace in the restaurant.
9. Empower Your Managerial Team
Finally, giving your managerial team the power to make decisions is one of the cornerstones of successful restaurant management.
By trusting and empowering your managers, you allow them to take ownership of their roles and responsibilities. This includes giving them the authority to make decisions based on current conditions, recognize problems within the restaurant, find solutions or request assistance, provide feedback to employees, and develop strategies for success.
Furthermore, empower your managerial team by being available for conversations, providing answers to questions on time, and encouraging initiative through praise or recognition when warranted.
Doing this will create an emboldened managerial team that can confidently navigate restaurant business challenges.
Conclusion
These restaurant management tips can help ensure your feed service business runs smoothly and efficiently.
You can create a successful restaurant that stands out by establishing the right team, offering competitive compensation, providing opportunities for growth and development, communicating clearly and regularly, and empowering your managerial team. With these tips, you will be well on your way to running a prosperous restaurant.