5 Reasons Why MMORPGs are So Hard to Make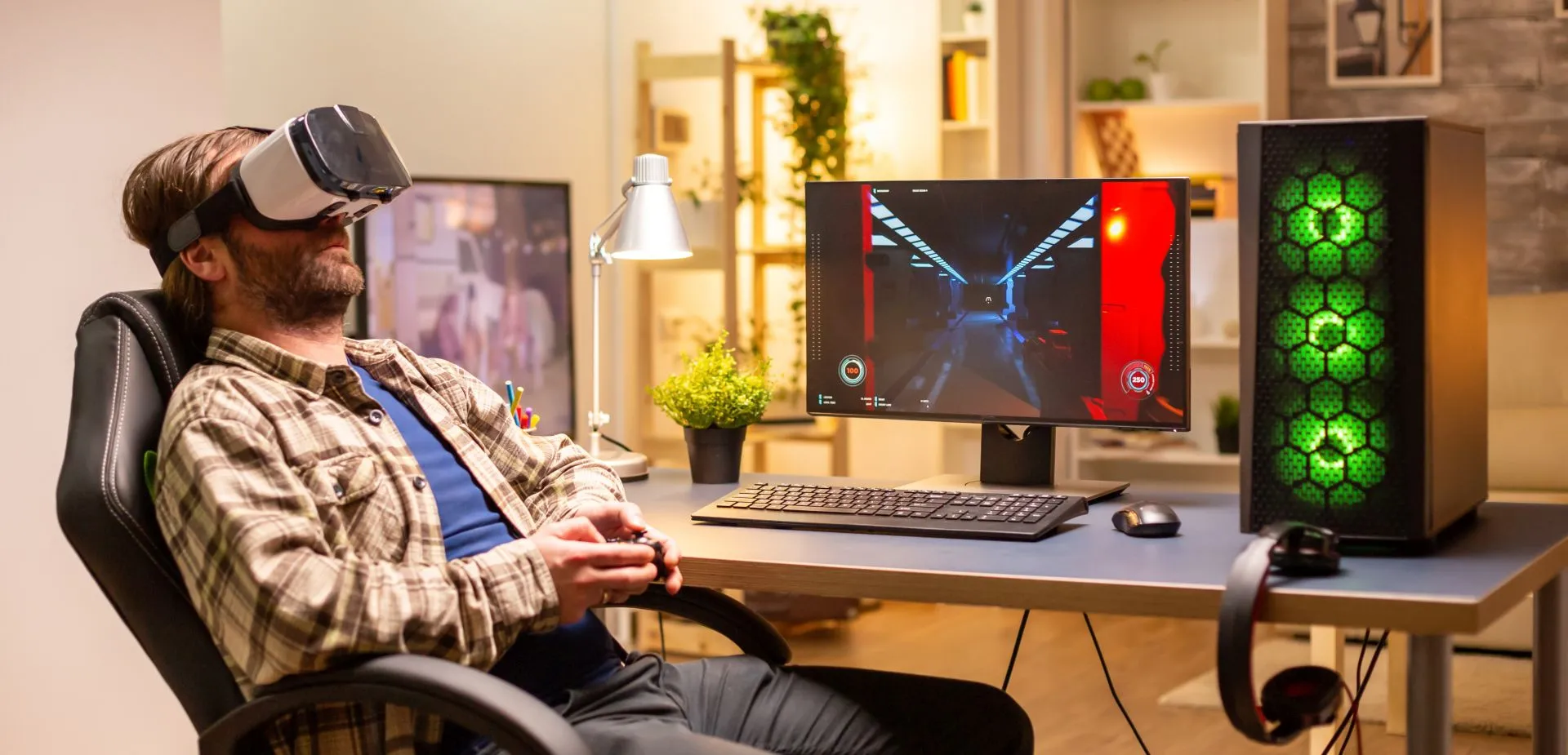 If you were a gamer in the 2000s or 2010s, chances are you at least tipped your toes into the genre of the Massively Multiplayer Online Role-Playing Game (MMORPG, or MMO for short). From World of Warcraft to Guild Wars 2 to Star Wars: Galaxies these games offer sprawling worlds for you to explore, grow and interact with thousands of other players.
While there are plenty of gamers out there who love the thrills of an MMO, there are surprisingly few games in the genre—especially new ones. Some of the most populates MMOs are Old School RuneScape, Final Fantasy XIV and World of Warcraft—the youngest of which was released in 2010!
If there are so few, it must be because there are plenty of challenges in their creation. So, let's take a look at 5 Reasons why MMOs are so hard to make.
1. Scale and Complexity
It goes without saying that MMOs are big games, with a huge codebase. Like, seriously big. The amount of locations, interactions, quests, items and player options in any single MMO outweighs most other games out there. That is because the crux of the genre is to create a huge, living open world in which players can spend months or even years exploring.
Of course, this makes the MMOs which do exist very special games, as they are games we can all lose ourselves in. However, due to the huge scale of development required to even get one started MMOs are a genre that is restricted to very few production companies (for example, Electronic Arts, Giant Interactive Group, and Blizzard) with the funds and know-how.
2. Technical Infrastructure and Networking Challenges
MMOs are online games. You may be thinking "duh", but MMOs are unique in the fact that they are fully online. Instead of lobby-based matchmaking found in most online titles, MMOs see hundreds of players connecting to the same server at any one given time—a server which stays open regardless if there is 1 or 100 players in that location at any one time.
This is just a flavour of the technical infrastructure required to run an MMO with a huge, interconnected world. Just think about all the features of your typical MMO—questing, enemies roaming, economies, pvp, guild vs guild, hub worlds, raids, timed festivals and more. All of this has to be delivered to the entire player base on demand, requiring servers to not only be huge but also be incredibly stable to prevent lag and maintain player synchronization.
Achieving this is both a technical and financial feat, putting a huge strain on MMO developers. Seriously, imagine how frustrating it would be to fall out of sync with the pace of battle in Diablo 4 on a regular basis. Speaking of which, to get the most out of the game you should consider buying Diablo 4 gold.
3. Content Creation and World-Building
Designing, developing and maintaining these vast digital worlds is no easy feat, especially since the game is made to accommodate thousands of players at any one moment—making frequent or large-scale server maintenance incredibly difficult to do without frustrating the community.
This leads to one of the biggest difficulties with creating MMOs—that the huge world must be entirely up and running before even shipping the game as a product. This places a huge amount of financial strain on initial research and development, requiring large amounts of risky investment being placed into the game before it has even made a cent.
That means writing hundreds, or thousands, of quests, creating thousands of assets, building levels and creating all player interactions up front… ouch.
4. Balancing Gameplay and Economy
OP is a term that's thrown around a lot in the gaming world. While being overpowered is a huge issue in all games, it is a particularly big issue for MMOs. This brings us on to the idea of balancing.
Keeping a huge game—with hundreds of enemy types, a handful of player classes, hundreds of player skills and hundreds of usable items—is not easy. While this might be fine in a normal RPG, where you can simply dominate NPC, MMOs require a strong balance between classes to not only make pvp modes fair but to also promote a healthy amount of player diversity throughout the game.
A similar concept is reflected in the in-game economy. Economies of MMOs are known for trying to be exploited by players—so balancing this is essential.
Both of these types of balancing, however, require consistent monitoring and management—especially if new content is released.
5. Ongoing Maintenance and Updates
Even if an MMO manages to get to release, players will soon expect updates in the form of new locations, new characters, seasonal events and more. And for an MMO to work long-term, it needs to keep its player base happy—so it will need to appease these wants.
However, the continuous development and maintenance of MMOs is not cheap, as it essentially constitutes continuing development even while the game is in a state of release. Not only this, but implementing new content or the subsequently necessary balance changes can be difficult to do while keeping the community happy. So this ongoing development resembles walking a tight-rope.
Ultimately, MMOs are among the toughest games to develop and release. This means that, sadly, there are few of them around. But, on the flip side, it does mean that those which do finally make it to market are generally worth your time—and, oh boy, do they offer a lot of play time!
Wrapping Up
MMORPGs are some of the most immersive and captivating games in the industry, but they are also some of the most difficult and demanding to create. From the technical challenges of building and maintaining a massive online world, to the design challenges of creating and updating diverse and engaging content, to the balancing challenges of ensuring a fair and fun gameplay and economy, MMOs require a lot of resources, skills, and creativity. Not to mention, they also face a lot of competition and pressure from the market and the players. That is why there are so few new MMOs being released, and why the ones that do exist are so special and worthy of appreciation.