5 Tips on Managing Project Delivery Successfully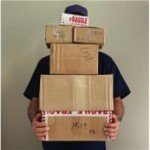 The ultimate goal of project delivery management is to perform and complete projects successfully – on time, under budget and within customer expectations. Your great effort to reach successful project delivery should be focused on solving key delivery management issues such as risks, unexpected changes, poor communications, procrastination, delays etc. If you don't have experience in planning delivery models and implementing management methodologies, perhaps it's better for you to get some training first. In this short article I'll try to give you several basic tips on how to best run the delivery management process in project environments.
Top 5 Tips
Be Sober-Minded and Honest
The first rule of effective project delivery management refers to the ability of being sober-minded and honest. From the very beginning of your project you should be honest and tell only truth about the project. If the project is not feasible, tell this to your customer, don't even try to initiate such a project – otherwise you're likely to get project failure. Discuss time, money and other resources associated with your project. During the project implementation process, try to be sober-minded and use resources in optimal way while trying to avoid waste. You should develop and follow a comprehensive project delivery strategy that could help you keep track of the project and rationally use available resources.
Manage Through Delegation
You can effectively implement your project delivery methodology through delegation. Although delegation is a tough task it gives a lot of benefits allowing you to re-allocate project resources and make your staff work better. Project deliver management requires using a kind of PM software that features task delegation tools. You should use such software to delegate as much as possible to staff.
Be Ready for the Unexpected
The delivery process is always unpredictable even if you use the most powerful project planning tools. If something goes wrong, you should be ready to adequately respond to new changes. Integrated project delivery methods will help you follow change management best practices and implement contingency planning.
Be a Charismatic Leader
Because you delegate tasks and duties, you get more time to motivate and lead your team. Better team leadership allows you to improve team performance through communicating the project vision and the goal statement to your work groups, rewarding them for progress, and recognizing their project delivery achievements. You should gain the team's respect by showing them your care. Being a charismatic leader means being able to make your team do things that seem to be hopeless and to motivate the team to move always forward.
Work Smart, Not Hard
Before getting your project started it's better to have project delivery management templates, patterns and checklists. You should never try to start from scratch. Templates, checklists and other documents for managing project delivery will help you work smart, not hard and increase the quality of your project delivery management activities.