Why PM Training Improves Your Career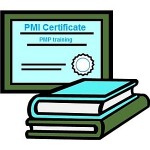 Are your management functions becoming more complex and demanding? Have you got a job promotion so now you need to develop new skills and abilities to carry out your new responsibilities? Are you looking at improving your career through project management (PM) training? In this article I'm going to tell you why you should get PM training and why your management career will boost after you complete your training and get PMP certification.
Here are 7 reasons why project management training improves your career and helps you become a better manager:
Greater Contribution

First of all, PM training helps you become a more valuable contributor to your teams and organization as well. You'll be able to make more money while spending fewer resources.

Higher Recognition

Through attending PM training, you improve your skills and knowledge and thus you are able to increase your productivity and meet your commitments. As a result, you receive higher recognition within your organization and also gain more career opportunities and job promotions.

Accurate Scheduling

If you take the role of project manager or at least participate in decision making, PM training and certification will be the way for you to improve your management skills and build a successful career. You'll be able to create accurate project schedules and timelines that will help you meet deadlines, anticipate issues, manage risks, track resources, produce deliverables on time, and keep projects within budget.

Improved Leadership

No doubt, team leadership is a driving force of project success, and therefore in your management career you should be able to successfully manage your teams across organizational and global boundaries. PM training helps you set right direction for collaborative work, receive and analyze team feedback, and focus the teams on doing prioritized and critical tasks.

Balanced Resource Use

Project resources are always limited, and as a good project manager you should know how to determine the correct number, type and structure of resources needed for your projects. PM training helps you improve your project manager career through providing you with the valued knowledge about the efficient and effective deployment and use of human resources, budgets, time, innovations, and other resources.

Effective Team-Building

Briefly speaking, an ability to recruit and train people and then assemble them into a productive team is called team-building. In your management career, you have to solve various team-building issues… And PM training will be the solution that helps you gain a higher level of commitment from your team members and make them work harder but smarter.

Productive Communications

During your project you must communicate with the team, sponsor and other stakeholder. PM training and certification explores best practices of communications management so you will know how to determine communications requirements, consider technology factors while planning for communications, establish and support communication channels, and select right methods for information distribution.