How to Improve Workplace Productivity Using IT Support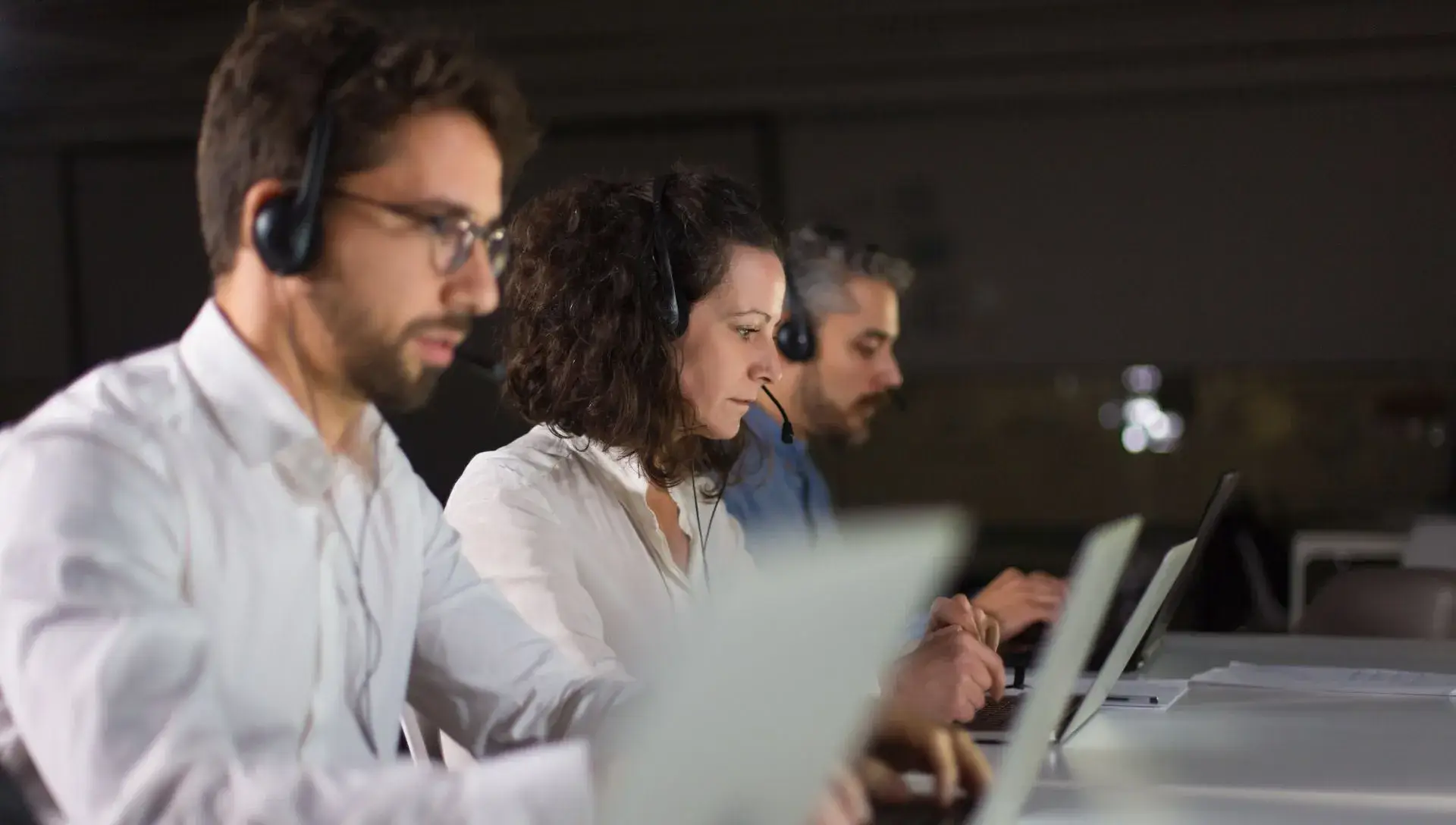 Team member productivity is the key to achieving your business objectives and running a successful business. However, increasing their productivity weighs on you as their employer.
You must ensure your team is well-motivated by empowering problem-solving and learning and have the necessary tools to help them grow and become more efficient in their roles.
One of the ways to do this is by integrating information technology (IT) support into your business strategies.
IT support helps equip your team with the necessary skills to boost their productivity and efficiency. It also allows you to safeguard data, create effective communication networks, and monitor and prevent computer problems, streamlining all your business operations.
The best part is that many specialized companies offer IT support services. And hiring a reputable one shouldn't be a hassle. For instance, if your business is in Seattle, you can look up the best IT company in Seattle online or request referrals from other entrepreneurs.
That said, here are a few ways you can use IT support to boost productivity:
Automate Tasks
Task automation is one of the many ways to use IT support to boost workplace efficiency and productivity.
IT support allows you to automate tasks and processes, eliminating redundancy. It frees up more resources and time for your team to focus on other vital tasks. It also improves customer experience as it speeds up customer service processes.
The best part is that you can use many technological tools to automate processes, from scheduling to email responses and billing. Consider taking advantage of digital communication, project management, and accounting apps that'll help reduce or eliminate manual work.
Here are some of the task automation tools you may want to consider as part of your IT support practices:
Analytical Tools: these tools use accessible reports and dashboards to present and convert raw data to valuable business insight.
To make informed decisions, you can use these tools to analyze consumer demand, market changes, and trends. Such tools include data visualization, business intelligence (BI), and customer and social media analytics tools. For instance, different social media platforms have analytical tools you can use to analyze consumer engagement and how they respond to your brand.
Based on the analyzed data, you can adapt to new strategies and make changes that'll help generate more leads and boost the company's image.
CRM systems: these systems help personalize your interactions with clients, improving the overall customer experience.
CRM systems, such as centralized customer databases and sales management, allow your team to focus more on potential and building healthy relationships. CRM also enables you to track leads and manage sales pipelines.
Time-Tracking Software: this is another technological tool to ensure productivity is off the charts.
Time tracking allows you to monitor your team's progress, schedule their tasks, and estimate the time spent completing each activity. You can then use these reports to analyze your performance and spot the areas of improvement.
Telecommunication Tools: many businesses have adapted to hybrid workplaces, and if you're one of these businesses, you'll need high-speed telecommunications to run a functional office. These tools enhance communication between the team through video conferencing, chatbots, and collaboration tools, ensuring everyone knows what is expected of them. You can also use them to onboard qualified experts from different locations.
Project Management Software: these are tools designed to assist teams in planning, managing, and tracking project progress to ensure they meet deadlines and productivity goals.
Many project management tools, like Kanban project methodology, are available, and you'd want to understand your project goals to choose the best software.
You can integrate these technology tools to boost your team's efficiency and productivity. However, consider the tools' purpose, user-friendliness, and compatibility with other technologies before using them.
Simple tasks like sharing reports, accessing encrypted files, and bookkeeping consume much time. However, many people need to pay more attention to such minor details and save time, in the long run, performing these tasks instead of focusing on critical ones.
Instead, you can use report generators to compile daily records and password manager tools to secure file access. It allows you to reduce your team's time on mundane tasks and increase focus on productive activities.
Create Collaborative Environment
Another way of creating a productive office environment is through collaboration. IT support allows the creation of multiple innovative venues for creativity, problem-solving, and idea-sharing. In addition, it offers various communication and support tools that drive significant company capabilities, increasing productivity.
You can use simple tools like note-taking technology to record and keep track of interactions between your team members seamlessly without distractions. You can also use tools like Google Meet, Zoom, Skype, and Microsoft to hold virtual meetings and conferences regardless of your team members' location.
You can create shared inboxes that allow you to share emails with your team collaboratively instead of personal emails, ensuring no repeated task allocation.
Implement Data Security
Data security is also a vital aspect of improving company productivity. It allows you to protect delicate and confidential data against loss and unauthorized access. In addition, it lets your team focus more on their duties than on data breaches and cyber security crimes.
IT support allows you to implement top-notch measures, like data encryption and coding, to protect company information. However, you should also train your team members on data security, especially in a hybrid office, to ensure they have the skills to secure their private and company data.
Train Employees
One of the significant benefits of using IT support is that it provides various tools and resources to train employees. In addition, training equips the team with the knowledge and skills to handle daily tasks using integrated technological tools, such as Enterprise Resource Planning (ERP) software, improving efficiency and boosting productivity.
You can hold online sessions and organize webinars to train your team and help them familiarize themselves with the new technologies in the company. Integrating technology into the workplace is a step towards improving your productivity, but it will only be much help if your team has the skills to optimize them accordingly.
Conclusion
Productivity rates affect all business aspects, including revenue generation, operational costs, and customer satisfaction.
Luckily, you use IT support to automate tasks, train team members, and create collaborative work to improve your productivity. The best part is that you don't need a functional IT department; you can outsource these services from reputable IT companies worldwide.