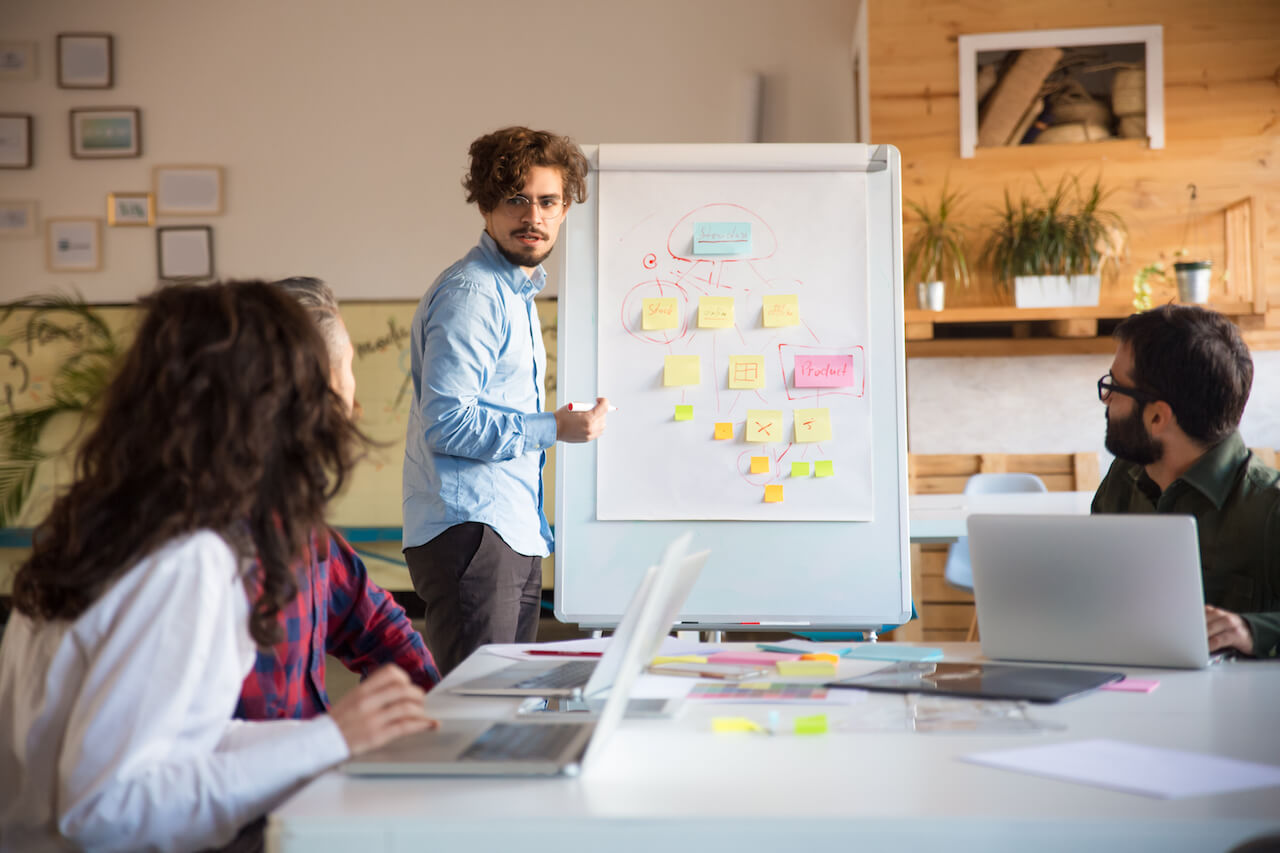 Program vs project manager - key difference
The Program Manager vs. Project Manager roles are generally considered vital to different facets of project and program management. This article discusses the differences between these two roles and their objectives and responsibilities in project portfolio and program management.
Program managers are more of senior-level executives who oversee the overall goals and objectives of their programs, while also leading team members involved in development, implementation, ongoing maintenance and support. Project managers are more of a middle-level management professionals; they direct the work of the delivery team and manage all aspects of project planning and delivery.
Ten differences between the program manager and the project manager:
Program manager is appointed to oversee certain programs within an organization, whereas project managers are appointed to manage specific projects.
The program manager directs the whole program whereas the project manager is only in charge of a specific project or sometimes a portfolio with the bigger program.
The program manager is responsible for developing programs and portfolios to meet strategic objectives whereas the project manager focuses on completing the tasks in line with the objectives.
The program manager coordinates, assigns, and reviews work of all teams while the project manager mostly concentrates on their own team's work.
The program manager has a longer-range overview of how projects should define and unfold. The project manger has shorter-range perspectives that should be completed in accordance to specific tasks assigned by their program manager or other supervisor within their organization.
Program managers have a larger span of control and oversee a bigger number of projects whereas project managers have smaller spans of control and manage a few projects.
Program managers are responsible for the success of the program as a whole whereas project managers are responsible for the success of their project or specific portion of it.
Program managers report to higher layers in an organization than do project mangers who direct their reports upward within the steering committee, project management office or other authority in the project governance structure only when reporting about specific aspects or problems that arose in one or more of their projects.
Program managers have the authority to decide how programs are to be funded, whereas project managers have little or no authority to do that because their projects are funded by their organizations via contracts.
Program managers are not involved in making day-to-day decisions about which projects should move forward on a certain schedule for completion for a given program, whereas project managers make important decisions about when and where specific projects and activities should be undertaken within a program.
Let's define each role and its goals and responsibilities.
What is the Role of Program Manager?
Program managers are usually defined as high-level managers who coordinate the delivery of programs and portfolios. They review and approve the priorities for allocating resources and activities needed to undertake ad-hoc programs. Program managers can be expected to take on roles such as program strategy, coordination, administration, oversight, personnel management, and program budgeting.
Why hire a program manager?
Program managers can be vital to your program or portfolio management. This role is considered a vital component of the overall project and portfolio management methodology.
The primary goal of program management is to ensure that projects fall in line with corporate goals and objectives. Program managers can be expected to take on roles such as program strategy, coordination, administration, oversight, personnel management, and program budgeting.
Here are three reasons for hiring a professional program manager:
to supervise and coordinate the implementation of different programs.
to ensure that the achievements of programs are met.
to ensure that activities and projects are completed effectively and on time.
Main objectives and responsibilities of the program manager role include:
Work planning. The program manager is in charge of defining all the activities, deliverables and necessary resources for successful work planning and support. This person schedules the delivery of a wide range of program services in an efficient manner through a comprehensive schedule in various phases/milestones.
Program delivery. Program management executives ensure that portfolios and projects are managed and implemented efficiently, on time, within budget. They ensure that the program is delivered successfully and meets business expectations.
Program Oversight. Program managers identify all the tasks and responsibilities of various program teams and who is responsible for each task. They oversee task planning, monitoring status of completed plans, assess plans against allocated resources and schedules.
Communications. Program management professionals facilitate communication between all teams, obtain information from various sources to ensure that all plans are functional and communicated in the right manner. They support communication between team members by providing necessary training/updates based on program requirements.
Risk Management. Program managers evaluate all risks and uncertainties and re-plan the program, if required. They also ensure that risks are minimized to an acceptable level, prepare risk reporting data for leadership review, develop procedures to manage the risks.
Team Management. Program managers are responsible for the performance of all teams involved, including technical, functional, finance, legal, marketing, etc. They appoint/re-appoint team members based on the job descriptions in the program management plan. They carry out various activities related to recruitment and selection of staff in different team roles.
What is the Role of Project Manager?
A project manager is responsible for the implementation of the business strategy through the project and for ensuring that all objectives are met. This executive sets clear goals and priorities, plans out all resources, communicates with employees, subcontractors, customers and suppliers to ensure that everyone knows what's happening on the project.
Project managers act as an intermediary between their organizations (clients/customers) and the developers, suppliers, consultants, contractors, subcontractors involved in their projects. They are the ones who perform the initial planning for a project, create an implementation plan, monitor its progress and ensure that it will be completed within the required time frame.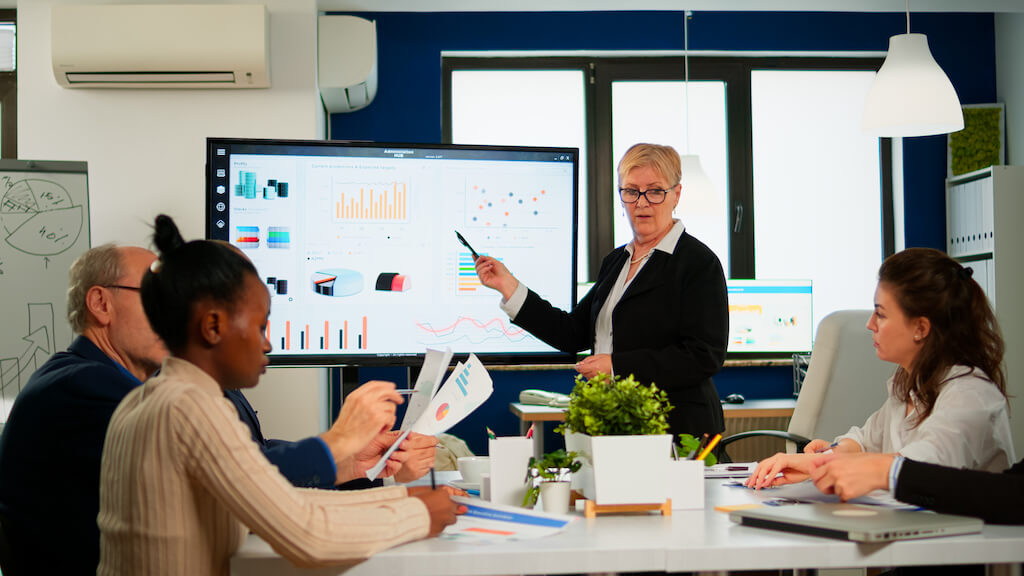 Typical responsibilities in project manager positions include:
The initiation and coordination of project planning, including defining milestones and deadlines for their completion along with ensuring that the assigned resources are available on time.
The assessment of the potential risks involved in a project and the development of risk mitigation strategies before the initiation of any activities.
Project budgeting, including estimation of cost and budget overruns, as well as managing sufficient funding to meet requirements.
The identification of customer requirements and the interpretation of any scope changes.
The establishment of performance objectives for the team members, including regular status reports to facilitate information sharing and help identify any potential problems early on.
Monitoring progress against plans to identify variances, initiate corrective action when necessary and communicating with stakeholders at regular project meeting.
The determination of which employees need to be assigned to each project and the establishment of effective working relationships among them.
Managing individual projects with multiple stakeholders (and their changes) with changing priorities and limited resources.
How is Program Management Different from Project Management?
In an ideal world, program management and project management are similar in their approach to goal-setting, planning, resourcing and delivery. But there are a few key differences.
The main difference is that a program manager carries the responsibility for a much bigger agile scope of work than a project manager does. Simply put, a program manager takes over responsibility for the delivery of multiple projects – which might be ongoing – at any given time. A project manager might have access to all the deliverables produced by his or her project team, but program managers manage work from multiple projects.
In addition, program managers have a broader perspective on the work being carried out by their program or project teams. They have a better understanding of how projects fall into place, and they are able to identify the areas that might need improvements. In contrast, project managers must focus their attention on the deliverables coming from their respective cross-functional teams and make sure that each one meets its objectives and targets.
Because of this added responsibility, program managers carry more authority and influence than do project managers. Their decisions can affect multiple projects and teams at once, which means they need to be careful about how they handle those situations. Some would argue that this is because program management is simply more complex than project management.
Program vs. Project Manager: Conclusion
These two roles are not identical but they serve similar purposes. A program manager usually leads a program that is a part of a larger business model, an organization's strategy. This role entails the definition of the goals and objectives of the project, creating a schedule and ensuring that tasks are completed on time.
Contrastingly, a project manager works differently from a program manager. In programs, the costs for each activity are estimated early on and the resources needed to complete those activities are identified. Project managers have to assign resources to various projects based on specific budgeting requirements rather than knowing exactly how much money will be needed for various activities upfront.