10 Proven, Effective Time Management Techniques for Self and Team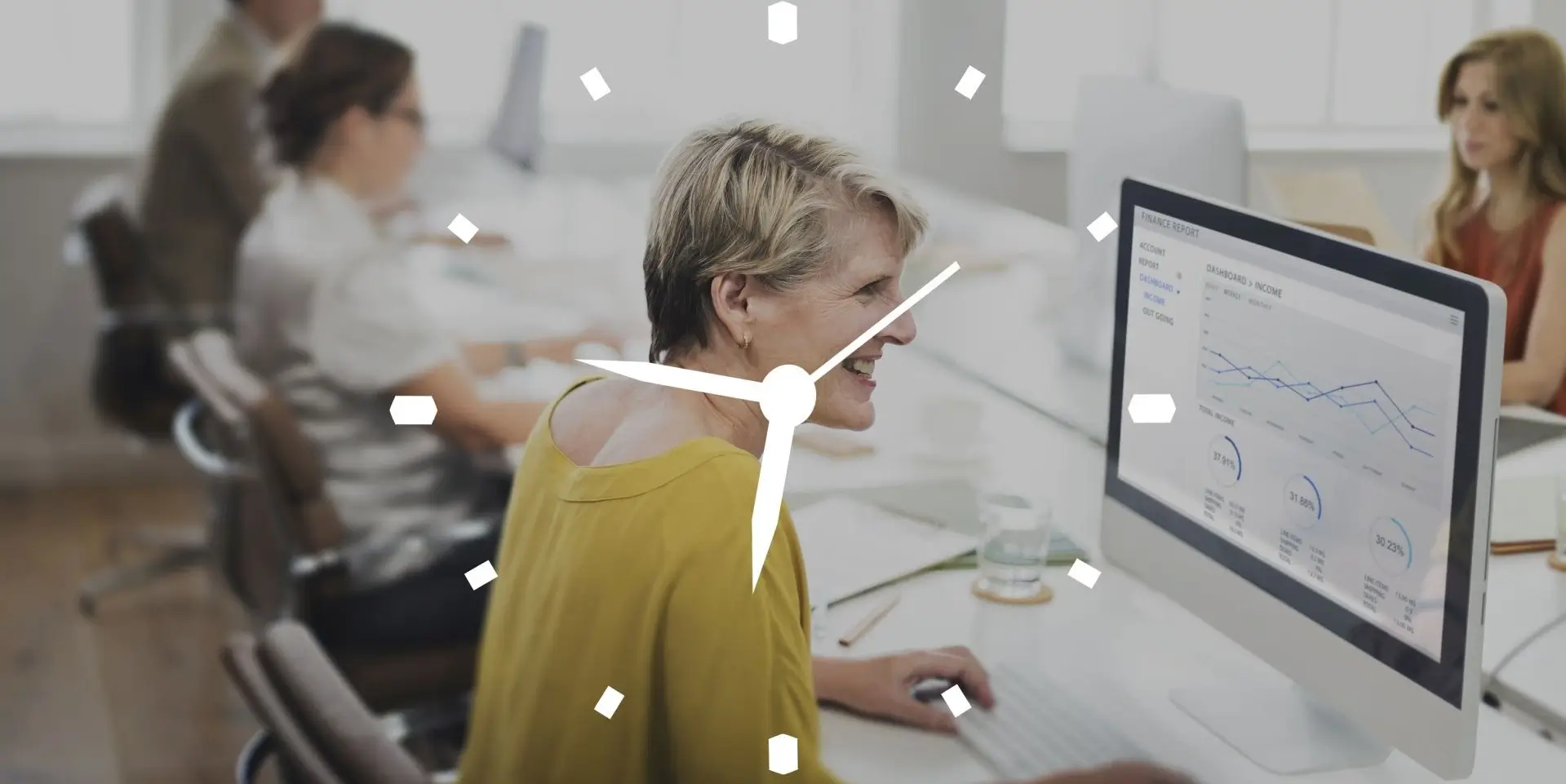 Time management is a crucial skill that every worker, irrespective of their job role or industry, can benefit from mastering. Whether you are an entry-level employee or a seasoned executive, effective time management techniques can greatly boost productivity and reduce stress levels.
But how can professionals manage their time effectively?
Let's take a look at some strategies.
10 Proven Techniques for Effective Time Management
In this guide, we delve into ten proven strategies that can aid you in managing your time more efficiently. These tactics will help you work smarter, from setting goals to delegating duties.
Avoid Multitasking
Avoiding multitasking might seem counterintuitive when we talk about time management. But focusing on multiple tasks simultaneously can lead to a decrease in productivity and quality of work. To top that off, only 2.5% of the world's population can actually multitask effectively.
This is due to the constant cognitive shifting required when moving between activities, impacting focus and concentration. Instead of dividing your attention, concentrate on one task at a time.
Prioritize Tasks
Prioritizing your tasks is an excellent way to ensure you make the most of your time. Begin by taking an inventory of what needs to be done and categorize each activity based on urgency and importance. Then, arrange your tasks in order of priority and work your way down the list.
The idea is to tackle high-priority items first while the energy levels are at peak. This practice helps manage your workflow more efficiently and gives a picture of where to direct resources.
Set Realistic Goals
Setting realistic goals is a foundational aspect of effective time management in the workplace. Aiming too high with unreachable targets can lead to disappointment and demotivation, whereas setting achievable objectives ensures that you can complete your tasks on time.
Whether you want to become your own boss or upgrade your skills, always take factors like available resources, workload, and the time span into account when drafting your goals.
Break Tasks Into Smaller Chunks
Large tasks can feel overwhelming and daunting to tackle if they're taken at face value. A simple yet effective technique to manage this is by breaking down these tasks into smaller, more manageable parts. This approach simplifies complexity, making the task less intimidating.
Smaller tasks also encourage focus and concentration, reducing the risk of mistakes often made when rushing to complete a large job in one go. It can also do a lot to increase productivity.
Use Tools and Resources
In the digital transformation era, there are many tools and resources designed to help optimize time management at work. Everything from project management to productivity apps can significantly assist in streamlining operations in and out of the workplace.
These tools typically offer features like task tracking, deadline reminders, and automated report generation, among others. Leveraging these resources will make your operations more efficient.
Implement Scheduling
Implementing a schedule is one of the most effective strategies for managing time efficiently. Dedicate specific time slots to different activities during your work or personal day. This could entail designating certain hours to check emails or setting aside blocks of uninterrupted work.
This method helps in defining boundaries and minimizes distractions that could disrupt your workflow. Moreover, scheduling your day gives you a comprehensive view of what's to come.
Delegate Duties Wisely
Delegation is a key tool in effectively managing time and workload. It involves wisely assigning functions and responsibilities to competent team members, facilitating better workflow management. When done correctly, delegation promotes ownership amongst team members.
It cultivates a productive environment where individuals are motivated to complete their tasks efficiently. But remember to delegate fairly by considering everyone's skills and allotted time.
Take Breaks
Regular breaks during your workday are essential for maintaining optimal productivity. However, it may seem like lost time, taking small breaks actually allows the mind to rest and regain focus. It's recommended to step away from your work for 15 minutes for every hour you work.
Breaks stimulate mental agility and creativity while reducing fatigue and stress. Avoid viewing these breaks as slacking off or wasting time, as they can help you reach peak performance.
Establish Deadlines
Establishing deadlines is another critical aspect of effective time management in the workplace. Even in situations where there are no fixed deadlines, setting self-imposed time limits can add a sense of urgency and structure to your work. It can help you avoid habits like procrastination.
These deadlines help maintain focus on the task at hand by creating a tangible goal to aim for, hence boosting productivity. Always remember that deadlines are there to guide your workflow.
Reflect on Your Performance
Reflecting on your performance is a vital practice for improving time management skills. At the close of each day or week, review your tasks and evaluate the success of your strategies. Try to identify areas where you struggled with time management and find ways to improve them.
Consider which techniques worked best for you and build on those successes. This reflection process helps reinforce good habits, rectify gaps, and fuels continuous and ongoing learning.
In Conclusion
Time management is indeed a skill, and like any other skill, it can be honed with consistent effort and intelligent strategies. The techniques outlined in this article are tried and tested, designed to help you improve productivity, balance multiple commitments, and reduce stress.