A Checklist for Business Idea Protection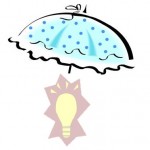 Having a truly original for your business is not enough for successful start of your company because there is a strong need to protect it. Business idea protection is a strategically important activity of efficient small business management that requires you to know how to protect a business idea and secure your intellectual property. If you don't protect your idea, other people are likely to steal it from you and then your business won't be unique and even not effective. Just imagine: you have invented a method for recycling and established a recycling company that today takes care of removing and recycling all the garbage from the streets of your city. But somehow your competitors have stolen your recycling technology and started using it. Now you are not so competitive as you were and you lose your money.
To avoid similar situations you need to learn how to protect a business idea legally. There are several ways to do so. In this article we will review these ways. We will give you a small checklists that you can follow to project your business idea.
Checklist for Business Idea Protection
You can take the follow few steps of this business idea protection checklist to make your business initiative and protect a business idea:
Arrange for standard security measures

. Your small company has a number of employees who may have access to business documentation and commercial secrets. You can prevent stealing by arranging for some security measures such as control of printed materials, assess permits to electronic data, encryption controls. All theses are the basic measures for business idea protection.

Copyright

. Copyright is another legal way to protect a business idea. Copyright includes the legal regulation of copying, distributing, altering and displaying of creative, literary, musical, artistic and other types of work. You can use this way of business idea protection to protect the ownership of intellectual property that you and your employees have.

Arrange for confidentiality agreements

. Making a confidentiality agreement (also known as "a non-disclosure agreement") will help protect your commercial secrets and shared concepts of business planning and management. Such an agreement is a legal contact between you and other party involved in your business to document the obligations not to disclose information that has been shared for a specific purpose. You need to arrange for confidentiality agreements to protect your business idea and prevent the third party from stealing valued information.
Use patents. Using patients allows you to protect your business idea and intellectual property through taking out patients. This way of long-term business idea protection lets you not only to protect your ideas but also to give a license for other trusted persons and organizations. For example, in the UK a granted patient allows other people and organizations to use your invention within 20 years. During this period such a patient generates royalties for you so using patients can be considered as one more source of revenue to your business.
Protect your trademarks. Trademark protection means protecting all the signs, symbols, logos, words, sounds or/and music that make your business unique and distinguishing from your competitors. It is one more way of business idea protection that allows you to stand out in the market and make your products and services competitive.
Protect your IP. Your intellectual property (IP) should be protected from stealing. IP includes brand names, inventions, designs or other kinds of valuable assets. To protect a business idea you need to understand the rights and law of your country.