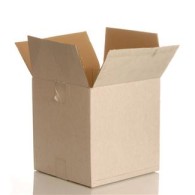 procurement management template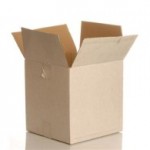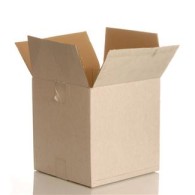 Management of procurements is vital for successful project completion as it identifies the necessary steps and responsibilities for providing the project with all the goods and services required throughout the implementation cycle, from initiation and planing through monitoring and completion. Usually a project manager in cooperation with purchasing department needs to ensure that procurement activities facilitate ordering and delivering of items required for the implementation. The given below Procurement Management Template is designed for project managers and personnel from purchasing divisions to describe the process of managing procurements and to assist with vendor selection.
Step# 1. Management Approach
Objectives. You need to carefully examine your current project in order to identify what products or/and services are required for the successful completion. This activity will help you set procurement objectives. Then you can consider whether single or multiple suppliers can meet your objectives.
Collaboration between participants of the procuring process. Ensure that there's an existing framework or opportunities for collaboration between you and your suppliers and vendors
Procedures. Select the shortest procurement route and define the shortest set of procurement procedures.
Contract. Make a draft of your contract to stipulate rules of performing purchasing activities and to set optimum duration of deliveries.
Repeatability. Non-repeatable procurement activities require little process, so you consider one-time procurement if it is enough for your project .
Value and risk. First develop a purchasing management strategy; then compare value of procurements with risk to the authority; finally, set respective priorities. For example, procurement may have low value and significance for your project but still carry reputational risk.
Complexity. You should estimate how complexity of procurements influences your project activities. For example, if technical specifications of products being procured are too complex but deliverables of the project have low value, your investments in the complex products may become inefficient.
Involve internal procurement management unit of your organization (it can be procurement/purchasing department) in managing the procurement management strategy.
Make sure you undertake procurement activities considering the governmental rules and regulations.
Consider previous procurements and purchasing activities so you can learn lessons and avoid many traps and mistakes.
Your strategy should be about encouraging the delivery of value for money throughout the execution of the procurement agreement.
Step #2. Procurement Items (Products and Services)
Use technical requirements and specifications of your project to create a list of supposed procurement items.
Your procurement item list should be organized into a structure and broken down into a set of product categories, so you could easily read and modify it.
Discuss the procurement items with the team, including engineers and technicians.
Communicate with the purchasing department and submit the suggested list of procurements.
The department should review, revise, supplement and verify the list and send it back to the project manager.
The revised and supplemented list will be used during negotiations with vendors and suppliers.
The list will be the basis for outlining the purchasing agreement in the future.
Step #3. Vendor Selection and Management
Use the following vendor selecting criteria.
Delivery terms: be sure your vendor gives you delivery terms that satisfy time limits of your project.
Quality of services and products: request the vendor for quality certificates, specifications and other documents that prove high quality and suitability of the products/services you are going to order.
Price: make a comparison between prices of your supplier and prices of other vendors to find out if your vendor offers you the best price.
Past performance and experience: request your current vendor for records on previous activities and try to find out whether customers of the vendor are satisfied with the service.
Manage relationships with your vendors while considering the following:
Regularly hold meetings and conferences with your vendor to discuss any issues related to delivery schedules, quality, and prices
Focus on details of each delivery and review current delivery progress of every product.
Use specifications and requirements established in your procurement documentation to be sure the vendor provides suitable products.
Communicate with the supplier to modify and change items of the purchasing contract, if needed.
Step #4. Activity Measurements
Strategic metrics are used to measure key outcomes. They cover effectiveness, quality, value, overall contribution to the project etc.
Operational metrics are used to measure ongoing activities and operations.
External metrics cover external targets defined by external bodies (such as government agencies).
Use the indicators to measure performance of your vendor as to delivery and quality of the products delivered
The indicator groups can help you ensure the project is executed on schedule.
Keep records on current performance of your vendor for the purpose of lessons leaned.