Top Ways to Increase Productivity at Workplace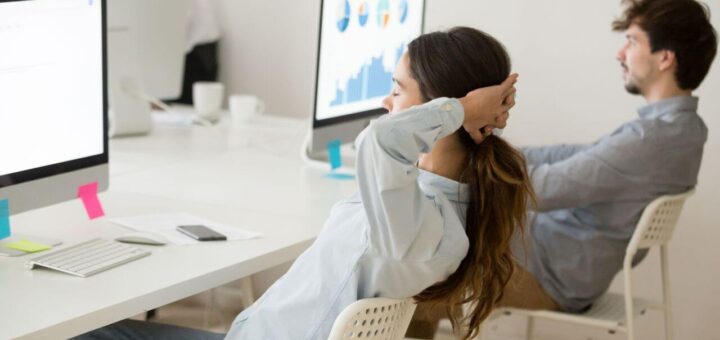 Long story short, there's nothing more important for a small business but its employees. After all, humans are the most valuable resource for any organization. And, it is the responsibility of the business owners to take care of their needs. As a result, productivity will increase, and business will grow. Even making minor changes will improve productivity and have a profound impact on the environment of the office.
This means larger tasks will be accomplished in a small time, and employees will be satisfied too. Here, in this blog, we will shed light on the top ways to make the most out of your employees and improve business efficiency.
Be Efficient
Consider the current business scenario and see if it is open for a radical change or not. Remember, every business has to prioritize its major and minor tasks for the day. So is there a better way for staff members to restructure their goals and work on them?
We recommend you equip each of the staff members with a plan and assign them their duties on time. Once the task is completed, this will result in efficient working. Unless a business is efficient, it will be hard to rest assured about keeping it "productive" over time.
Reduce Distractions
Social media has incredible benefits for the business, but it is practical and understandable to have a no-phone policy. After all, with tons of social media platforms, all of us usually get distracted from work. Instead, allow them free time at work, so they can let themselves lose and declutter their minds.
Encourage employees to take regular breaks, so they are focused on routine tasks. As a result, they'll easily balance out work and family. Plus, if they have to take an emergency phone call from home, they won't be pressured into avoiding tasks.
Delegate
Although this comes with risk, taking it is worth it. After all, with increased responsibility comes more job satisfaction. Track the performance of your current employees, so you can select the best ones and provide them with additional responsibilities. And if you allow them more duties, they will acquire new skills and build on your experience.
This will benefit your company and provide the employees with the much-needed morale to boost their performance. And, when each of the employees has a sense of direction in their careers, they will work with their full capacity.
Provide State of the Art Tools and Equipment
If you don't provide the employees with cutting-edge tools and equipment, they will fail to reach their desired goals. But, if you provide them with the necessary tools and equipment, they will be thrilled to work to the best of their abilities. For example, if the internet connection is dead slow, working with good speed will be very hard.
Today, the massive evolution of technology and the internet has made it easier for employees to accomplish their tasks on time. Plus, when presented with modern tools and software, it will only benefit them personally with time.
Outsource the Expensive Resources
If your business is at a critical juncture of its lifeline and budget is an issue, you can outsource the expensive resources. For example, if your company doesn't have a stellar HR department, you can consider outsourcing to Mexico to save money. Or, if you are repulsed from hiring senior IT technicians due to limited funds, you can work with freelancers.
Today, freelancing websites are flooded with tons of professionals offering their services to clients worldwide. Outsourcing has enabled tons of businesses to make the most out of their finances in real-time.
Offer Support and Set Realistic Goals
Most project managers suffer from having no clear and strong sense of whether their teams are performing to the fullest or not. Do your employees require an incentive to be on track? Create goals that are easily achievable for them. You can easily give clear directions to the supervisors and employees, so both can have a clear set of expectations from work.
As a result, this will boost project managers' productivity, and everyone will focus on their set goals. On the contrary, if goals are unrealistic, employees will not only get demotivated but will also get repulsed from their work. Thus, affecting the overall productivity of the office.
Make Sure, Employees Are Happy
A stressful workplace will never reveal the desired results. Today, workers are under intense scrutiny by managers since they have to be hands-on with completing their work. And, if they are found to be less productive, this will hurt the company morale.
And, when things go out of hand, the turnover rate of the company increases. But, when you value employees and give them respect, they will be thrilled to be a part of your firm and work twice as hard to achieve their goals.