Statement of Work (SOW) – What It Means and Who Writes It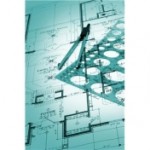 Writing a statement of work (SOW) is an arduous task, and many projects were failed because of too vague, broad or generic SOW. The failure to properly develop and execute a statement of work is also the reason why project parties end up in a dispute. Let's try to understand what SOW means and how to develop it properly.
Definition
SOW is a document to be created during the initiation phase of the project and to be used throughout the whole project course. It is used to schedule project activities and create the project plan. Statement of work defines both the scope of project work and time that are required to accomplish the project and produce its deliverables. It's the cornerstone to project planning and project development.
SOW allows setting expectations and deliverables, as well as defining what is acceptable in the context of existing schedules and allocated budget (learn more here PM Guidelines).
A typical statement of work includes the following information:
Major deliverables
Specific timeframes to get the deliverables
A list of tasks and jobs that support the deliverables
A list of HR assignments that will perform the tasks and jobs
A list of financial resources and facilities required to run the project
Names of those people paying for the resources
Participants
In order to effectively create, approve and follow a statement of work for a project, roles and responsibilities should be allocated among those people who are going to develop that work statement. An activity that is directed towards creating, approving and using SOW is called the process for writing the statement of project work. This process is carried out by the following roles:
Coordinator: this person is responsible for planning SOW and its parts
Author: there can be one or several authors responsible for creating a draft of SOW
Reviewers: these persons are responsible for reviewing SOW draft, commenting it and offering changes.
Editor: this person manages the work of Reviewers by analyzing their comments and incorporating the offered changes in order to create the final SOW document.
Approver: this person approves and signs the SOW document.
SOW is often created by using special work templates. Such templates contain information required to initiate a project and create a statement of work quickly. With the help of project management software, SOW templates are designed in a few mouse clicks. Those running IT projects know that IT project development is almost completely based on using SOW templates.