PRINCE2 Methodology Overview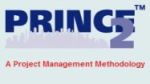 The PRINCE2 process-based methodology defines a globally recognized, structured project management framework for improving and sustaining organizational performance. Being originally formalized by the United Kingdom government in the 1980s as a standard solution of common project management problems, it has been successfully applied in project planning and delivery for over 30 years.
Like most project management processes, PRINCE2 was initially developed by the project managers themselves. This is reflected in the methodology – it is structured and written to help professionals more effectively manage their projects and not just to document and track them.
In this guide you will find out how PRINCE2 is defined, where the name comes from, why it is used by businesses and individuals, what certification levels exist, and what benefits can be expected from the application of this methodology.
A Brief History
PRINCE2 is the second version of the earlier PRINCE method which was initially announced and developed in 1989 by CCTA (the Central Computer and Telecommunications Agency), a UK government support agency.
The first edition of the method was defined as a set of standards for technology project management. Later the PRINCE method demonstrated high effectiveness in managing various projects in different environments (outside the purely IT environment). More and more organizations began to use this methodology to plan, implement and control their project efforts and endeavors.
The second edition was announced and released in 1996 as a generic project management methodology. Since that time, PRINCE2 has already become increasingly popular among multiple UK organizations involved in various types of project. Today the methodology is actually regarded as the standard for government project planning and management in the United Kingdom.
More over, the use of this methodology has extended beyond the UK borders to more than 50 other countries, including Germany, Finland, Holland, Austria, and more. Today PRINCE2 reflects a rapidly growing international interest, incorporating the requirements and experiences of existing users around the world.
Despite its initial focus on the IT industry, the PRINCE2 methodology is applicable to a great variety of projects undertaken by both public and private organizations. This standard is mostly used for large-scale projects, including but not limited to the following ones:
Information technology projects (information systems development and implementation)
Business process re-engineering/re-design initiatives
System implementations and roll-outs (ERP, CRM, etc.)
Change management initiatives and organizational transformation efforts.
Since the PRINCE2 release date, there have been several updates of the methodology (in 1998, 2005, 2008-9). Up to 2010, The Office of Government Commerce (OGC) in the UK took the primary responsibility for updating and developing the methodology, including Best Management Practice (BMP). In June 2010, BMP functions has been moved into Cabinet Office. You can find helpful information about BMP and the future plans on the Cabinet Office website.
PRINCE2: Definition and Purpose
PRINCE2 (PRojects IN Controlled Environments, 2nd edition) is a systematic project management methodology which consists of a series of high-level processes (steps) to plan, implement, control, and review a project through creating a well-structured and clearly described environment. It is a world-class international standard for project planning and implementation that provides a flexible and adaptable approach to suit the project to its generic requirements and address the initial business need.
The purpose of the PRINCE2 approach is to design a framework of managing projects in well-controlled environments. PRINCE2 offers a tried and test solution to common project problems encountered in delivering business value in the most efficient and cost-effective way.
It helps organizations to assure that the results of their projects are beneficial and effective. Using the PRINCE2 approach means following best practices that have been developed and tested since the late 1980s by multiple organizations in and outside the United Kingdom.
PRINCE2 Benefits
What are the benefits of deploying PRINCE2 in a project environment? Well, the key benefit is that the PM methodology provides project stakeholders with greater control of available resources (such as time, money, human, technology etc.) and also the ability to manage risks and uncertainties more effectively. Project managers, executives and directors, and performing organizations are the recipients of the core benefit.
The methodology gives a sense of managing a typical project through providing common systems, procedures and language. It allows stakeholders to make as fewer mistakes as possible, while saving resources and effort. PRINCE2 has established and proven best practice of project planning and implementation across the wide variety of organizations that have contributed to the methodological development of the method since the 1980s.
Thereby, by adopting PRINCE2 as the primary PM methodology of your working environment, you are likely to benefit from the lessons learned from those organizations. Additionally, right now you can go to ProjectManager.com and view one of the best libraries of tips, video tutorials and webinars for project managers.
In summary, the PRINCE2 approach is recognized by many countries over the world because it provides the following benefits:
Well-controlled and organized launch, middle and end of the project management process.
A process-based mechanism of reviewing the project against the plan.
Assurance that the project is being implemented under business justification.
Tracking of any deviations from the plan.
Good communication channels established between the team, project manager and other stakeholders.
Involvement of stakeholders
Capturing and sharing of lessons learned.
Possibility to plan and arrange staff training prior to and during the project course.
PRINCE2 Certification Levels
The PRINCE2 certification is a professional recognition of the skills and knowledge of the project manager in applying this methodology in his/her work. The PRINCE2 certification establishes a new level of professionalism among project management specialists and proves that the certified professionals have a practical knowledge in implementing various PRINCE2 processes and steps, including executing, controlling and closing projects.
Apart from being officially recognized they are also very useful in helping organizations to identify the right candidates for their long term projects. Such a certification will help both parties involved in the project to have a common understanding of what that means and how to deal with it.
Three qualifications of PRINCE2 professionals exist:
PRINCE2 Foundation is for individuals that have limited project management experience. Although this is a project management qualification, it does not make individuals project managers. It is for people who are already working in a project environment or are looking to move into this area of work but don't have any previous experience.
PRINCE2 Practitioner is the next certification level and only those who have passed a rigorous selection process can achieve this project management qualification. The requirements are much greater than the Foundation level and are designed to test candidates' experience in all aspects of project management and best practice in project delivery
PRINCE2 Agile is the latest qualification and is reserved for project managers with extensive experience at a management level in a wide range of projects. It includes the Foundation qualifications and also tests the candidates' knowledge of Agile project delivery principles and how they are used in the PRINCE2 methodology.
Learn more on ILX Group's website: https://www.prince2.com/uk/prince2-qualifications-explained.