Business Agility with ERP Systems, or How to React to Business Changes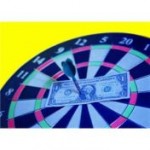 In today's ever-changing world, successful business leaders know that just-in-time decision making is of high value because their business environments appear to be very sensitive to real-time changes. And their ability to quickly and cost-effectively react to those changes makes it possible to ensure business agility. The way to make the businesses agile and highly responsive to both internal and external environments is through using a modern ERP system.
ERP implementation allows the companies to operate nimbly, with no delay in decision making… Today we are going to talk about the advantages of using ERP systems in the context of business agility. This article describes how organizations can make their ability of change management more cost-effective and agile, through ERP deployment.
What is Business Agility?
First of all, let's figure out what the term "business agility" means. Below I give the definition of business agility:
Business Agility is the ability of a company to make rapid business-critical decisions in order to respond immediately to any changes happening within the operating environment. Because the decisions are made quickly and implemented cost-effectively, the company is able to adjust its business activities to the current market demands, and to take advantage of customer satisfaction.
An agile business is a business that is enabled to be responsive to any variation happening within the environment. This ability helps make just-in-time and informed decisions. Agility means that the company gains the four states, as follows:
Flexible: the company is able to cost-effectively vary the output within a certain range of conditions
Balanced: it operates with no surplus or deficit
Adapted: it has the ability to alter itself and its activity to the changed circumstances
Coordinated: it synchronizes and integrates business resources to ensure the success of specific objectives
So when we judge about the business agility of some organization, first we must look at how quickly the decisions are made and whether the company cost-effectively responds to the changing environment. We also need to check if the company reaches the flexibility, balance, adaptability and coordination in its decision making. Below I talk about how ERP systems can be helpful in reaching these four states of business agility.
Being Agile with ERP
In order for your business to be agile, you need to have a modern enterprise resource planning (ERP) solution deployed in your corporate environment. In Internet you can find a lot of ERP software examples. I personally used Google to search by the keyword "ERP software reviews". I found an interesting report (on this website: softwareresearchtools.com) showing top ERP solutions, with reference to their developers. The most popular solutions are:
| | | |
| --- | --- | --- |
| Software Title | Developer | URL |
| Orion | 3i Infotech, Germany | www.3i-infotech.com |
| E-Intelliprise | American Software, Inc., United State | www.amsoftware.com |
| Alcie Enterprise Edition | ALCIE Integrated Solutions, Canada | www.alcie.com |
| Ability 585 | Ability LLC, United States | www.ability585.com |
| 1C Enterprise 8 ERP | 1C Company, Russia | www.v8.1c.ru/eng |
| ABAS Business Software | ABAS Software Company, Germany | www.abas-software.com |
| AIM Vision | AIM Computer Solutions, United States | www.aimcom.com |
| Impuls 5 | BPSC SA, Poland | www.bpsc.com |
Having deployed one of these or other systems, your organization can start its way to business agility. Here are the steps you can take to ensure you make your business agile with your ERP solution.
Analyze data with real-time business intelligence
Encourage process improvements
Benefit from mobile technology
Ensure complete automation
Leverage cloud architecture
Step #1. Analyze data with real-time business intelligence
The very first thing an ERP system must provide to you is the delivery of real-time business intelligence (BI) data. Immediate BI reports will let understand the company's internal and external strengths and weaknesses and gain insight into the relationship between business processes. BI via ERP allows you to detect opportunities for innovation and cost reduction.
For example, you can use the power of ERP analytics to set the pricing for a new sales order, and then share this data immediately between the people and departments involved in sales activities. Real-time BI reports will show how the change is responded by the sales team and by the buyers as well. You do not spend valued time on analysis, but just extract the data directly from an ERP database and see what's happening now. As a result, your business becomes more accurate and agile to the changes in sales.
Step #2. Encourage process improvements
Improvements to the process environment make your business activities error-free and thus more agile. Business agility can be reached, because ERP systems with strong process analytics and BI reports generate credible and incontrovertible real-life information about the current state of processes. You can see what processes work fine and what processes appears to be failing or have some troubles. This analytical data helps you understand what improvements are required.
For example, the inventory manager of your company needs to be sure there are no interruptions at production, sales and customer service levels. This person uses real-time ERP reports to perform immediate inventory analysis and understand what problem areas exist. ERP software allows for inventory control which is fully based upon the data retrieved on-the-fly from the ERP database.
Step #3. Benefit from mobile technology
Mobility helps improve business agility. It is the fact, and companies which use ERP systems are able to increase their sales and reach customer satisfaction. Mobile technology is another great way to make your business agile. ERP software in combination with mobile devises will give your business an opportunity for automatically triggering appropriate actions along the entire value chain. This combination enables you to save time and money while reaching higher return on investment.
For example, with a few clicks on a mobile device, one of your sales representatives can send the shipper like parcel delivery from Interlink Express a massage online about the need to take the shipment off the dock immediately. Because an ERP system allows for process automation, the sales rep can update the order using his smartphone. The data will be added to the ERP database immediately, and the sales manager along with the account dept will be notified of the changed order and status of the shipment. As a result, the company is able to process sales orders much quicker and the customer is satisfied with immediate response
Step #4. Ensure complete automation
ERP plays a supporting role in ensuring business agility through promoting process automation. Best practices of process automation incorporated into a single ERP solution help your organization perform activities faster and work more efficiently. You are provided with the additional capacity that lets your business be nimble and responsive to the changing environment.
Using modern ERP software solutions you can automate the collection of business data from across multiple functional areas and then develop analytical reports for making informed decisions. The data about sales, finances, administration, warehousing, HR and other areas is now automatically gathered and stored in a single ERP database. The relationships between the functional areas are fully automated as well, and your ERP system controls how the information flows are moved across the people and departments.
Step #5. Leverage cloud architecture
The key idea here is that you must use technological innovation to make your business agile. Modular design of ERP systems in combination with cloud computing allows you to lower any barriers that arise in front of technological innovation. ERP deployments and cloud architecture create the basis for your business to invest more effort in running business activities and less effort in worrying about IT environment.
For example, your company worries about the need to adopt IT enhancements and software upgrades and updates. Improvements to the IT environment require time and effort, and thus your business may be disrupted. However, with use of ERP systems you can reach the enhancements with much less business disruption and risk. ERP with cloud architecture enables you to focus on business issues rather than on IT transformation, which is actually run as a background process.
Conclusion
Business agility is the art of being able to react to business changes in a quick and cost-effective manner. It also means reaching flexibility, balance, adaptation and coordination in decision making. Once an organization gains these four states of business agility, it is able to operate with higher efficiency and ROI.
And enterprise resources planning solutions will be the foundation for that organization to be agile. ERP implementation allows for real-time business intelligence, process improvements, mobile technology, process automation, and IT transformations.